Apple Watch Trademark Snag Could Block Sale In Switzerland For Now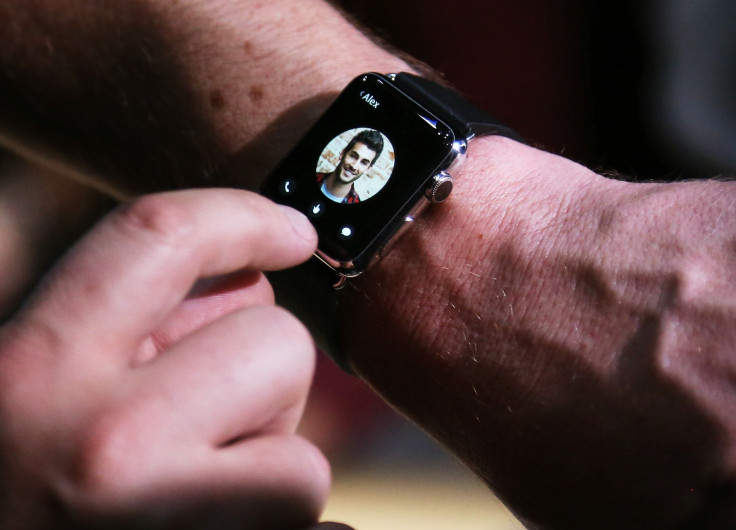 Swiss watch manufacturers may not have to deal with Apple Watch head-on -- for now. Apple Inc. doesn't have the right to use the word "apple" with their upcoming smartwatch, at least in Switzerland, according to trademark documents discovered by Swiss trade magazine Business Montres and Joaillerie.
The trademark, filed in 1985, gives exclusive use of the word or image of an Apple to Swiss watchmaker Leonard Timepieces, specifically when it comes to timepieces and jewelry. While based in Switzerland, Leonard Timepieces is owned by Singapore businessman William Leong. Though it's a potential obstacle for an Apple Watch expansion into Switzerland, it isn't expected to last for long, since the trademark filed nearly 30 years ago is set to expire on Dec. 5 of this year.
Regardless of the potential setback for Apple Watch in Switzerland, the country won't be the only one left out of its launch later this month. Initially, Apple plans to make the watch available only in nine countries and markets including Australia, Canada, China, France, Germany, Hong Kong, Japan, the U.K. and U.S. on April 24. And even in those countries, Apple Watch availability will be limited to Apple retail stores and select authorized retailers, including boutiques and dedicated Apple Watch stores in London, Paris and Tokyo.
It's not the first time Apple has run into trademark obstacles leading up to the launch of a new product line. Following the unveiling of the first iPhone in 2007, Cisco filed a lawsuit against Apple for infringing on the iPhone trademark, which was obtained through the acquisition of a company called Infogear. But it was quickly dropped a month later, after both parties reached an agreement on its use.
© Copyright IBTimes 2023. All rights reserved.