Apple Watch Series 5 Teardown Reveals 40mm Models Feature Unique Batteries
A teardown of the 40mm Apple Watch Series 5 reveals that it features a unique battery different from batteries found in other similar devices -including the 44mm Apple Watch Series 5.
Apple recently released the latest iteration of its health-centered wearable, the Apple Watch Series 5. Aside from releasing the new device in four different case materials (aluminum, stainless steel, titanium and ceramic), the Cupertino tech giant also decided to release the wearable, in each case material, in two different sizes: 40mm and 44mm.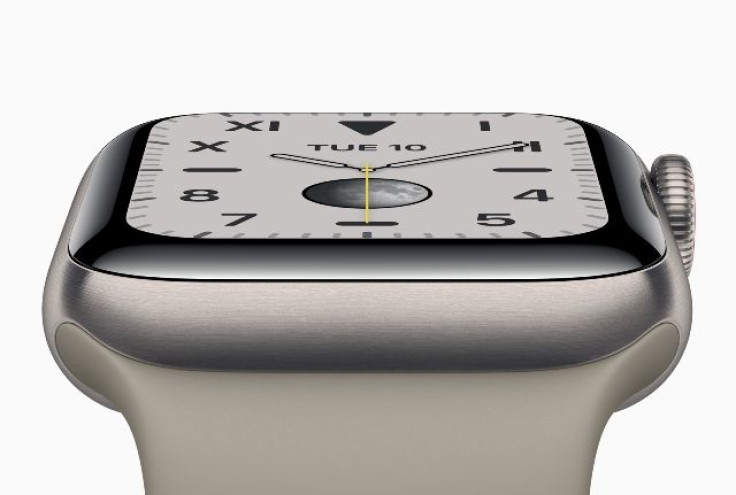 Electronic device repair firm and teardown expert iFixit got its hands on both the 40mm and 44mm Apple Watch Series 5 models, and found that the 40mm models feature a unique battery that's different from the one on the 44mm models. This battery, iFixit said, is enclosed in metal.
"Instead of the usual dark-colored outer foil pouch surrounding the battery (which most lithium-ion batteries sport), we noticed a snazzy new metal casing, most likely aluminum," iFixit said. "This is the first time we've seen this in an Apple product, and it might tell us something about the future of battery replacements."
A new battery design
iFixit's 44mm Apple Watch Series 5 teardown revealed that the new model might have differences with the Apple Watch Series 4, but they're similar in many things including the battery: both models have their batteries placed inside a dark-colored outer foil pouch. The removal process is even similar: "it can only be disconnected while in the process of prying it out of the case," iFixit said.
The 40mm Series 5 models' batteries, however, are very different: they are placed inside a metal casing that looks like it was specially molded for the task.
iFixit shared a patent that it "thinks" is for the new battery design featured by the 40mm Series 5 models. While the patent could be for something else, iFixit believes that it is for the Series 5 battery for a few reasons.
First, Apple crammed 10% more battery on the Series 5. The metal casing allows for that since it is space efficient and leaves more room for the actual battery. Second, the metal casing is more durable and makes the battery physically stronger. Lastly. it also allows the battery to be secured using screws and without the need for additional brackets.
© Copyright IBTimes 2023. All rights reserved.
FOLLOW MORE IBT NEWS ON THE BELOW CHANNELS