Apple Watch Series 6 Blood Oxygen Monitoring Feature Available In More Than 100 Countries
KEY POINTS
Apple is introducing the new blood oxygen monitoring feature via the Apple Watch Series 6
The company states that more than 100 countries will be able to enjoy the new health feature
But iPhone and Apple Watch users who are younger than 18 will not be allowed to use the function
Apple is making the Apple Watch Series 6's blood oxygen monitoring feature available to consumers in more than 100 countries when the device is released on Friday, Sept. 18.
When the ECG function debuted on the Apple Watch Series 4, the feature, which allowed users to monitor their heart rhythm easily, wasn't offered worldwide. Apple's feature availability page for the Apple Watch reveals that the highly acclaimed feature is only currently supported in 45 countries.
This makes it worth noting that the new blood oxygen monitoring feature, which makes its debut via the Apple Watch Series 6, is going to be used by more people around the world. According to the page, Apple will make the feature available in more than 100 countries.
At the moment, the page states that the new Blood Oxygen app will be supported in 109 countries, including the United States. This surpasses the number of countries where ECG and AFib notifications are supported. It even surpasses the number of countries that have support for the convenient "Hey Siri" feature, which was released many years ago.
Blood Oxygen app
In a support document, Apple revealed that the blood oxygen monitoring feature will only be available via the Blood Oxygen app on the Apple Watch Series 6. The app can only be used on a Series 6 model running on the latest watchOS version and an iPhone 6s or later, provided that it has been updated to the latest iOS version, iOS 14.
Apple explicitly states that the Blood Oxygen app will not be available for use by iPhone and Apple Watch users who are younger than 18. In addition, it will not be available for Apple Watches that have been set up using the new Family Setup feature introduced in the latest watchOS version.
All that said, those who are eligible to use the app (are 18 and older, have an Apple Watch Series 6 and an iPhone running iOS 14) can use the new health feature to monitor their blood oxygen levels and get a better overall picture of their health.
Aside from blood oxygen monitoring, Apple Watch Series 6, which was announced during Apple's Sept. 15 "Time Flies" event, also boasts a powerful S6 system, brighter always-on display and new finish options.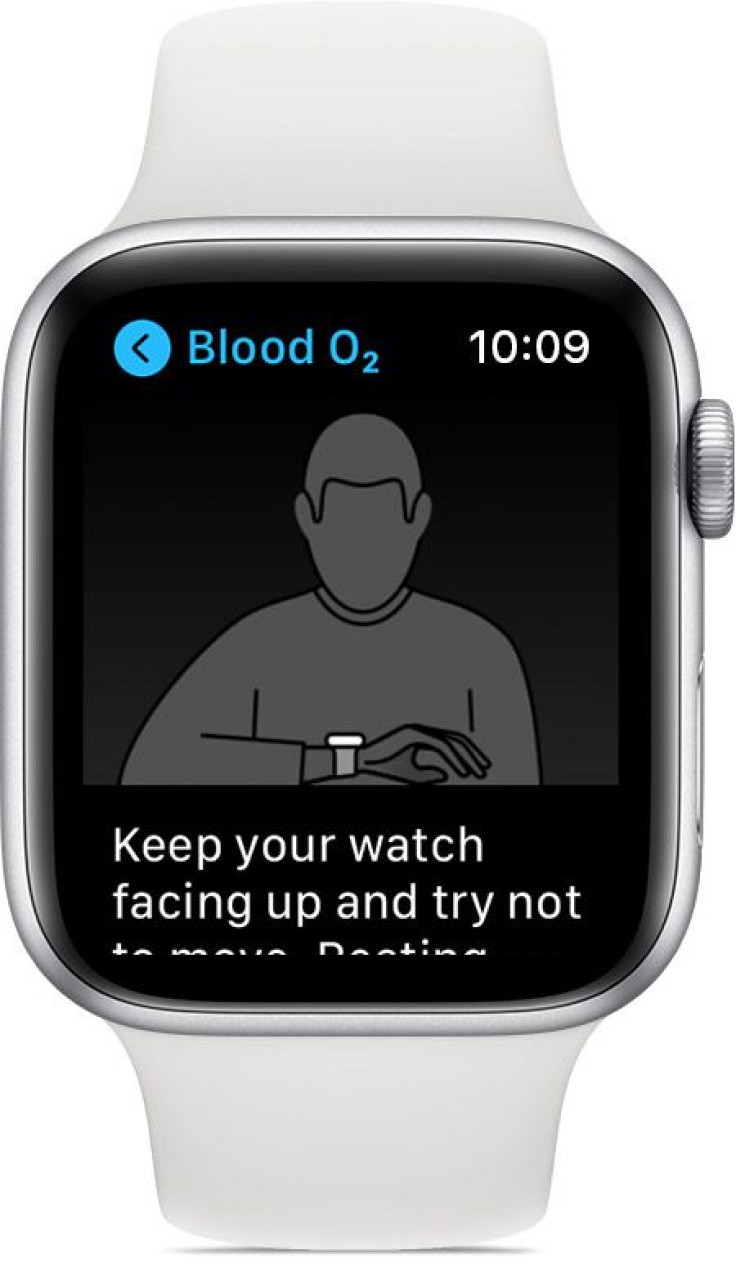 © Copyright IBTimes 2023. All rights reserved.