Apple Watch Series 6 Concept Re-imagines Wearable With This New Design
KEY POINTS
Apple Watch Series 6 is expected to launch on Sept. 2020
A new video reveals that the next-generation Apple Watch Series could feature a massive design upgrade
Apple Watch Series 6 is earlier rumored to feature sleep tracking capability and longer battery life
When the Cupertino tech juggernaut first introduced the first Apple Watch in 2015, consumers saw a rectangular smartwatch. Since then, Apple would release a similarly shaped wearable but with improved technology and features every year. However, a new video of the Apple Watch Series 6 toys with the idea of a gorgeous smartwatch with a seamless circular face.
Latest Apple Watch Series 6 Concept Video
The most recent concept video of the Apple Watch Series 6 comes from the YouTube channel Phone Industry. The first thing that would catch any Apple Watch lover is the circular face design of the smart wearable. It also has a texture-like pattern around its bezel that seemingly appears like a small speaker. The concept also shows a new design for the digital crown, which could be based on the earlier patent and rumors about the next generation Apple smartwatch.
A recently published Apple patent reveals that the Cupertino company is looking into replacing the digital crown with an optical sensor. Additionally, the concept video suggests that the Apple Watch Series 6 would sport the mini-LED display. Buttons for removing straps are not visible n the video.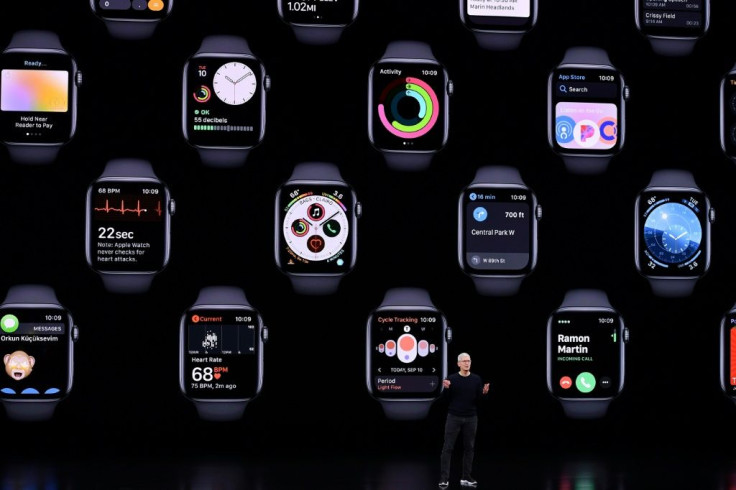 The latest Apple Watch Series 6 concept also suggests a special Hermes edition and various color options. Possible colors include red, white, black, blue, and gold. It is also stated in the video that the watch would include a sleep tracking feature and a longer 48-hour battery life. The current generation Apple Watch Series 5 only offers an 18-hour battery life.
Other Details
The latest Apple Watch Series 6 concept video shows several similarities with the Samsung Galaxy Watch Active 2. Will the Cupertino tech giant really tread on this route? It is worth mentioning that most of the changes shown in the latest concept video are based on earlier rumors and patents.
In other words, these are not official but are mere speculations. In this case, we suggest taking these details with a pinch of salt. The Apple Watch Series 6 is expected to debut sometime in Sept. 2020. So far, Apple has not said anything about its next-generation smart wearable. We will keep you posted with more interesting information about Apple and its upcoming products as soon as we stumble upon new information
© Copyright IBTimes 2023. All rights reserved.