Arab League Won't Ask Assad To Step Down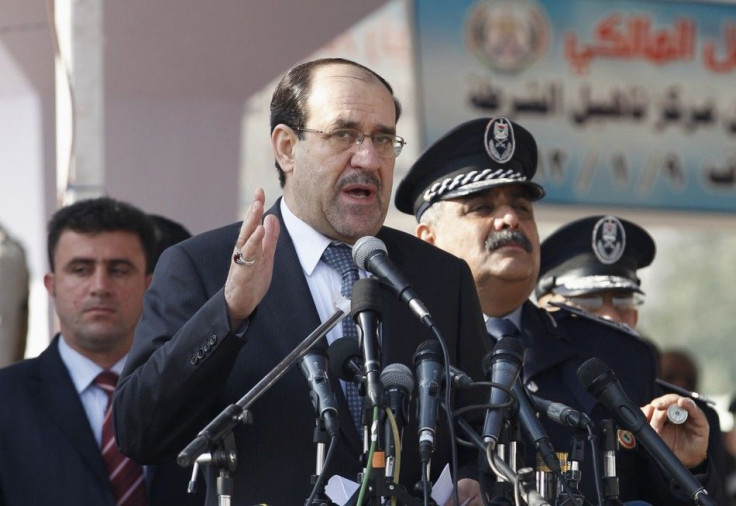 Iraq's foreign minister has said that the Arab League summit in Baghdad this week will not ask Syrian President Bashar al-Assad to step down, but added that leaders are likely to agree on a doable solution to end the Syrian crisis.
Hoshyar Zebari said the League will call on the Syrian rebels to agree on a single strategy for ending the crisis. He said the Baghdad summit decision will be in line with earlier Arab League proposals calling for peaceful transfer of power to Syrian vice-president, until free elections can be held.
It's up to the Syrian people to determine their own future, Zebari told reporters Monday, according to an AP report. It's not up to other countries to dictate to the Syrians what kind of leaders they have or don't have. I don't think there will be a call on Bashar to step aside.
The League has demanded an immediate cease-fire from Syrian military as well as the opposition, and humanitarian aid to be allowed in conflict zones.
We are trying to search for solutions on how to help the Syrian people, Zebari said. With all our respect to the Syrian opposition ... the opposition should unite before anything else. The opposition should join ranks and have one vision.
The focus on Syria at the League meeting threatens to aggravate existing hostilities between Arab nations. Some nations, hostile to Syria's alliance with Iran, have expressed their desire to arm the Syrian rebels.
Baghdad hopes that its own efforts at reintegration into the Arab world will be helped by the hosting of the summit, three months after the last US troops pulled out of its soil.
Iraq's Shiite Prime Minister Nouri al-Maliki has been accused of ties to Syrian ally Iran, which has an overwhelmingly Shiite population.
If Baghdad feels unwelcomed by the Arab leaders, that will drive it closer to Tehran, alienating it further from the rest of the Gulf. On the other hand, the Arab leaders are also expected to use the summit to force Iraq chose sides.
Meanwhile, Syria condemned the League for advocating Western interests by criticizing the military crackdown.
Members of Syrian opposition met in Istanbul on Monday, ahead of the Friends of Syria summit next week in Turkey, to discuss plans to unify different opposition groups and to draw up a national pact of common objectives for Syria to be presented to Arab and Western leaders during the summit.
Turkey announced on Monday its decision to temporarily suspend operations at its embassy in the Syrian capital, Damascus. Norway also closed its Syrian embassy on Monday until further notice.
© Copyright IBTimes 2023. All rights reserved.