Are Aliens Real? 'Death Star Spaceship' Reportedly Spotted Over Japan, Experts Have Another Explanation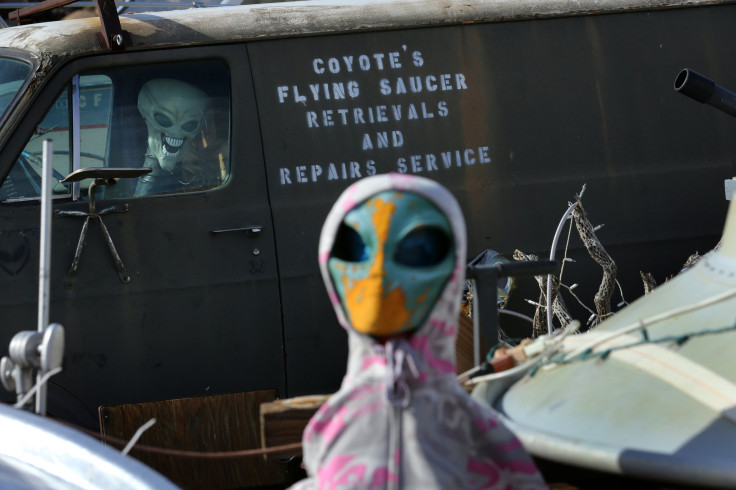 A peculiar spherical cloud was spotted in the Japanese city of Fujisawa, just south of Tokyo, earlier this month, giving rise to comparisons with a Star Wars weaponized space station. Experts, however, have shot down any such possibility of extra terrestrial interaction.
Pictures of the phenomenon were posted on Twitter last week and went viral with thousands of retweets and comments. Social media user Poppy was one of the first to capture the large cloud.
"When I looked out of the car window I saw a round ball-shaped cloud. I gazed at the cloud for a while then I rushed to take the photo," Poppy, whose Twitter handle is @pmxpvrtmx, told local Japanese news outlet, Rocket News 24. "When I saw the cloud it was an even more spherical shape, so I regret not taking the photo more quickly."
Many likened the formation to a Death Star-style UFO or a "dragon's nest" and this is not the first time such a cloud has been spotted. A similar mysterious cloud was recently spotted in Tremeirchion, north Wales, according to the BBC, and last year a Twitter user posted another picture of such a spherical structure in Japan.
Experts, however, are steering clear of any such theories.
While some say that the sighting could have been be a small portion of a larger cloud that was separated by strong winds, referred to as cumulus fractus clouds, others say that the angle from which it was photographed could have been the reason behind the distinctly spherical shape as another picture of the same cloud showed a change in shape.
"While I can't verify the origin of this image, or whether it was even of the same cloud, it appears that the cloud only appeared spherical from one direction," atmospheric scientist Todd Lane from the University in Melbourne, Australia told ScienceAlert.
"That is, the photographer was lucky to be in the right place to capture an interesting image of what is likely an uninteresting cloud. It looks to me to be some form of cumulus fractus cloud."
© Copyright IBTimes 2022. All rights reserved.
FOLLOW MORE IBT NEWS ON THE BELOW CHANNELS