Argentina Faces Contempt Hearing in US and $50,000 Fine Per Day Over Debt Crisis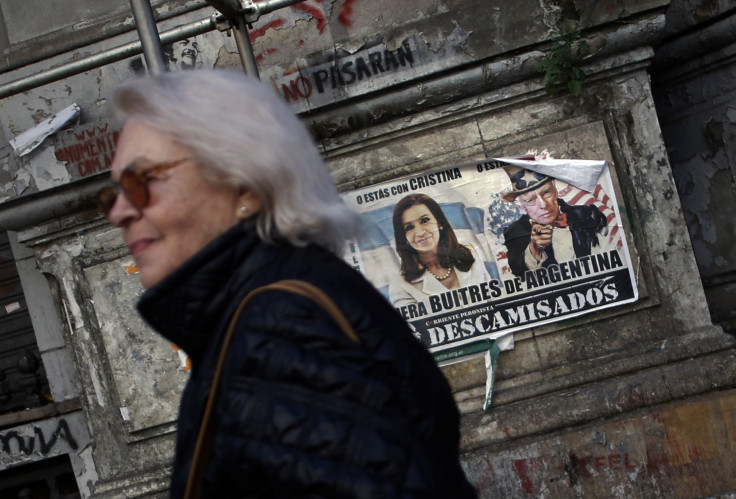 Argentina is facing a contempt hearing in the U,S, due to its failure to follow a court order, and the country may get hefty fines if found guilty.
U,S, Federal Judge Thomas Griesa scheduled Argentina to appear for a contempt hearing on Sept. 29 for its failure to follow a court order to continue to pay 92 percent of bondholders who restructured after the country's 2001 default.
The country has been engaged in a long legal battle with hedge funds led by Elliott Management Corp and Aurelius Capital Management LP, which refused to take part in the country's debt restructuring.
Griesa had earlier ruled in favor of the so-called vulture funds, barring Argentina from paying the holders of its restructured debt unless it pays the hedge funds.
He has also blocked Argentina's coupon payment to restructured bondholders through the Bank of New York Mellon.
However, Argentina organized payment to restructured bondholders via an Argentine bank to avoid paying the hedge funds.
The hedge funds are now asking the judge to hold Argentina in contempt and fine the country $50,000 (€39,000, £31,000) per day.
At a similar hearing in August, Griesa declined to hold Argentina in contempt.
However, the present ruling is expected to be against Argentina, as its Congress passed a debt swap bill to pay the restructured bondholders and circumvent the U.S. court's decision to pay the holdout funds. Griesa earlier criticised Argentina over the matter and called the bill "illegal."
The U.S. judiciary system has received widespread criticizm over its inability to settle debt disputes prompting a tough stance against Argentina, which has faced two debt defaults in 13 years.
"A contempt ruling probably won't help resolve the situation," said Eric LeCompte, executive director of the religious financial reform organization Jubilee USA.
"The case continues to highlight how ineffective US courts are at resolving debt disputes."
In a brief to the U.S. Appeals Court in 2012, the U.S. government argued Judge Griesa's ruling would harm New York as a center of finance because countries would avoid jurisdictions where predatory behavior is tolerated.
The contempt hearing comes days after Argentine President Christina Fernández de Kirchner criticized the hedge funds in a speech to the United Nations General Assembly. Fernández thanked countries that supported a recent U.N. resolution to advance an international bankruptcy process and prevent holdout litigation.
FOLLOW MORE IBT NEWS ON THE BELOW CHANNELS