Arizona Immigration Law Challenge Too Early for Supreme Court: Obama Administration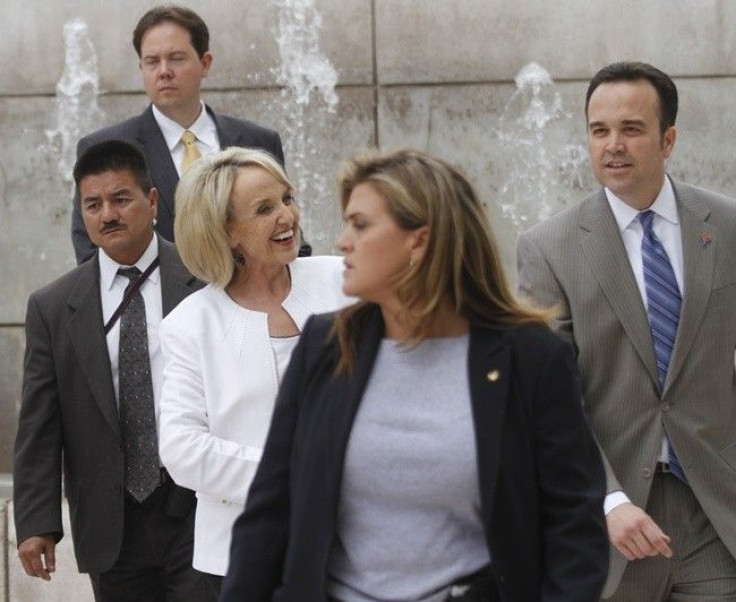 The Obama administration Thursday urged the U.S. Supreme Court to stay out of its case against Arizona over its anti-immigration law, saying the case is inappropriate for the justices to consider.
Arizona had asked the Supreme Court to take its case after lower courts placed a preliminary injunction on the more onerous parts of the law, such as turning law enforcement into de facto immigration agents and creating crimes that prohibit illegal immigrants from seeking work or becoming employed.
A Supreme Court petition from Arizona said that its case is of national importance, as similar anti-immigration laws has been enacted in Republican-dominated states including Alabama and South Carolina. The Justice Department hit those states with complaints as well.
Gov. Jan Brewer and state Attorney General Tom Horne did not immediately respond to requests for comment Friday.
Soliticer General's Brief
The Obama administration's top Supreme Court lawyer, Solicitor General Donald Verrilli, argued in a brief that it is too early for the justices to take this case.
That several states have recently adopted new laws in this important area is not a sufficient reason for this court to grant review, Verrilli wrote.
The Supreme Court often grants petitions to hear cases that have created a split among the federal appellate courts, divided up into circuits.
Arizona's case with the Justice Department is the first one to reach the appellate level, meaning that there case has a long way to go before these state immigration law challenges from the Obama administration head to the Supreme Court.
There is no reason to think that reviewing this preliminary injunction would resolve those cases-much less resolve any conflict in the courts of appeals on the relevant issues, because none exists, Verrilli wrote, not even at [the Arizona] petition's broad level of generality.
© Copyright IBTimes 2023. All rights reserved.
FOLLOW MORE IBT NEWS ON THE BELOW CHANNELS