'Arming Up And Digging In': Russia's 'Huge Invasion' In Ukraine Likely In Next 10 Days
KEY POINTS
Ukrainian officials estimate more than 300,000 Russian forces are inside the country
While Kyiv raised concerns, President Joe Biden said Putin has "already lost Ukraine"
Ukraine has been receiving military aid from several countries, amid the ongoing threats from Russia
Russia has reportedly started preparing for a "new, huge invasion" in Ukraine, which will likely happen in the next 10 days.
According to a media report, Russian occupiers have prepared 1,800 tanks, 3,950 armored vehicles, 2,700 artillery systems, 810 multiple-rocket-launch systems, 400 fighter jets, and 300 helicopters for the new offensive operation.
"Russia has also begun arming up and digging in for a coming offensive," a Ukrainian military official, who spoke on condition of anonymity, told Foreign Policy.
Meanwhile, Ukrainian officials estimate more than 300,000 Russian forces are inside the country. The number of occupiers in the latest invasion would be higher than that sent by Russian President Vladimir Putin last February.
"It's much bigger than what took place in the first wave," the Ukrainian military official said. "They are not paying attention to any casualties or losses."
"In the next 10 days, we expect a new, huge invasion," he said.
However, these claims could not be independently verified by International Business Times.
According to the Pentagon, tens of thousands of troops may have already entered Ukraine to replace the soldiers, who lost their lives in the ongoing battles in the cities of Bakhmut and Soledar.
While concerns over another impending attack loom over Ukraine ahead of its one-year war anniversary, U.S. President Joe Biden said that Putin has "already lost Ukraine."
"There's no way that Putin is going to be able to — he's already lost Ukraine," Biden said in an interview with PBS NewsHour, according to The Hill.
"He thought that if he invaded Ukraine, first of all, he'd get a welcome by every Russian speaker, they'd say, 'Come on in.' Secondly, he thought what would happen is that NATO would collapse, NATO would not do anything, they'd be afraid to act," he said. "Go down the line, none of that's happening."
As the threat of another massive attack continues, Ukraine has been receiving military aid from several countries in the West. However, a recent commitment by the U.K. to long-range weapons supply and fighter jets has angered Russia, with the Kremlin saying the former will bear the consequences.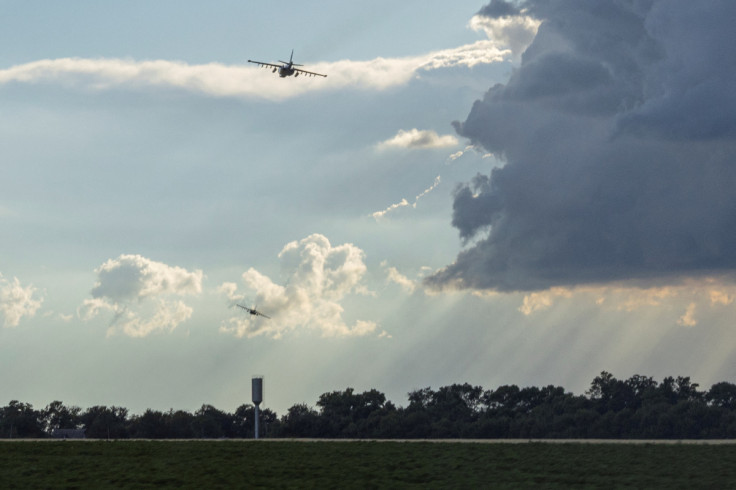 © Copyright IBTimes 2023. All rights reserved.