Arsenal News: Former Gunners Coach Feels Compromise With Ozil Doable
KEY POINTS
Mesut Ozil must be used the right way, according to Freddie Ljungberg
The former Arsenal coach feels that Ozil's case stems from something deeper
Ozil is waiting for his contract to expire this season
Mesut Ozil continues to be on the sidelines, seemingly content riding out the season and picking up from there. In the eyes of experts, Arsenal FC is throwing away big money owed to the German playmaker. The latest to speak out about Ozil's situation is Freddie Ljungberg, who had a brief stint as interim boss at Emirates Stadium.
Ljungberg is aware of the issues surrounding Arsenal and Ozil. However, he believes that with the German's talent, Ozil could still be of use to the Gunners if given the chance.
He pointed out how people have varying opinions and this is something that needs to be accepted. Most know how Ozil has fallen out of favor with Mikel Arteta, but Ljungberg believes there is a workaround for that.
Game preparation is something Ljungberg is no stranger to. He recently shared with The Athletic some of the things he did when it came to their upcoming opponents during his short stint as Gunners boss. He made the necessary planning, including the players he felt would do well against a certain club.
"What I tried to do, what I believed in, was that when you play teams who, on paper, you're a bigger club than or you think they'll have a low block and you need someone to unlock it, Mesut has the total quality to do that. I think there is a space for a player like that in those kind of games," Ljungberg said.
While that makes sense, the 43-year-old Swede admits that this kind of planning also needs proper communication with the players. In the case of Arsenal, it is not purely meant to address the one involving Ozil.
Ljungberg also noted how Ozil was still in the squad before he left in the summer when Arteta took over. He admitted that there could be something deeper to the situation – something that he cannot answer. For him, it is purely about looking at the sport as a whole.
"When I left in the summer he was in the squads and now he's not. What's happened there, I can't answer. I don't know if something else has happened, I have no clue. But if you look at pure football qualities, I think my answer is quite obvious," Ljungberg added.
Arsenal is currently 12 in the Premier League standings. They will face the Wolverhampton Wanderers this Sunday, Goal reported.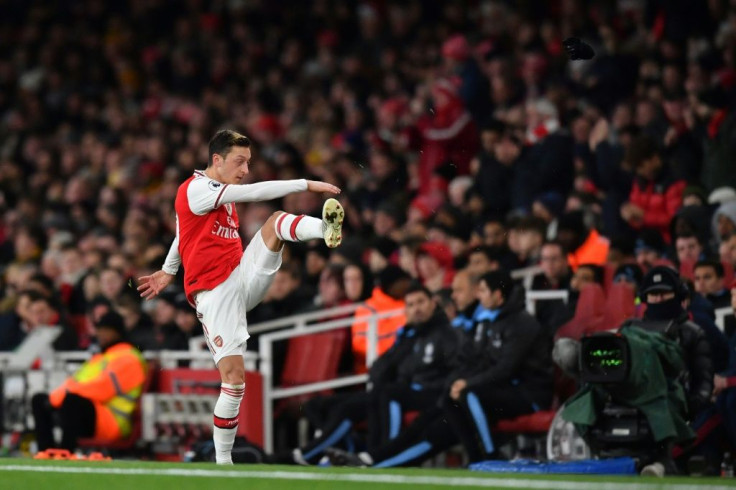 © Copyright IBTimes 2023. All rights reserved.