Arsenal Transfer News: Yanga-Mbiwa, Kouyate, Arshavin and Sagna Involved in Latest Speculation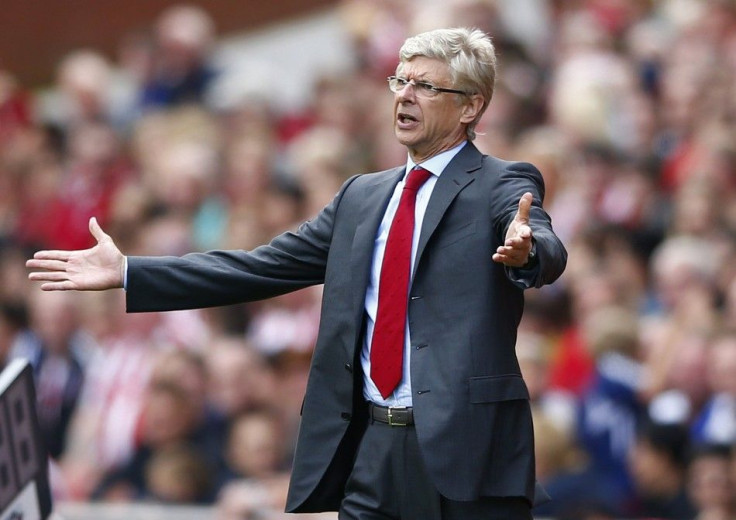 As Arsenal fans still attempt to overcome the disappointment from their club failing to make a signing in the closing days of the transfer window, two players have revealed that they were the subject of offers from the Gunners this summer.
Mapou Yanga-Mbiwa and Cheikhou Kouyate have both said that Arsenal approached their clubs before the deals failed to come to fruition.
Central defender Yanaga-Mbiwa rose to prominence last season as he captained Montpellier to their first Ligue 1 title and went onto make his debut for France last month. The 23-year-old has said that he favored a move to Milan after the Italian giants made a €6 million (£4.75m) offer, according to Sky Sports.
"AC Milan came for me. But the chairman refused the offer. So I understood it would be difficult," Yanga-Mbiwa reportedly said in an interview with L'Equipe.
"Arsenal came to make an attempt. But I was focused on something else. I was disappointed when I understood it could not be sorted out with Milan.
"The chairman is our boss, our godfather, the one who educated us and gave us an opportunity. We have to show respect."
Anderlecht's Kouyate, who can play either in central defense or in midfield, also claims to have been aware of Arsenal's pursuit of him during the last transfer window. Kouyate, 22, impressed for Senegal during this summer's Olympic Games.
Arsenal boss Arsene Wenger admitted last month that he was looking to strengthen his defense as well as bringing in a purely defensive midfielder.
Arsenal's activities in the transfer market have attracted criticism from one of their own. Right-back Bacary Sagna has revealed his disappointment at seeing not only Robin van Persie depart the Emirates this summer, but Alex Song leave for Barcelona as well.
"Everyone was expecting Robin Van Persie to leave, but Alex Song, that was a surprise," Sagna, said according to ESPN. "I don't understand that at all. It is a big loss for the club."
"When you see two of the best players from last season leave, you ask a lot of questions. I understand why the supporters are nervous."
After witnessing former teammates Samir Nasri and Gael Clichy leave last summer and go onto win the Premier league title with Manchester City, Sagna also called his own future into question.
"I am the only starting player left from 2007. In May, I watched City's parade on TV. I saw Samir and Gael lift the trophy. I want that [feeling]," he added.
"For the moment, I want to play with Arsenal, and find my level again."
One player who Arsenal are reportedly eager to see leave the club is Andrey Arshavin. The Russia international spent the second half of last season on-loan at Zenit St Petersburg and, according to the London Evening Standard, has been told by Arsene Wenger that he no longer has a future at the Emirates.
The story claims that Arshavin will be allowed to leave for just £1 million, with Zenit, Dynamo Moscow and CSKA Moscow all interested in taking the 31-year-old back to Russia. However, the Evening Standard reports that Arshavin has turned down a move before the Russian transfer window closes on Thursday and will instead stay and try to earn his way back into Wenger's first-team plans.
© Copyright IBTimes 2023. All rights reserved.