Global Stocks Bounce After Sharp Selloff; Yen Falls
Stock markets rose Tuesday as calm returned following last week's rout, but analysts warned that recession fears have not gone away and will cause more turmoil.
After a three-day holiday weekend, Wall Street burst higher, with major indices finishing more than two percent higher after spending the entire session in positive territory.
European equities rose for a second straight day, but pared down some of their gains from the morning.
Oil prices extended gains on hopes of improving energy demand in key consumers China and the United States, while the euro climbed on the prospect of rising eurozone borrowing costs.
"Risk appetite has managed to recover for now, perhaps because we get a much needed-break from central bank decisions this week," IG analyst Chris Beauchamp told AFP.
"But while a bounce is overdue, it is probably only temporary."
There remains an overarching sense of gloom as traders speculate that the sharp rise in borrowing costs around the world will tip economies into recession.
The focus this week is on Federal Reserve boss Jerome Powell's two days of testimony to lawmakers in Washington, which will be closely watched for clues regarding the bank's plans for fighting surging consumer.
"Where we go from here depends largely on whether Federal Reserve Chair Powell spooks the markets with his pre-released comments and what inflation data from the UK shows tomorrow (Wednesday)," City Index analyst Fiona Cincotta told AFP.
The Fed announced a hefty interest rate hike last week, days after inflation data had smashed forecasts and returning to a four-decade high.
Several officials -- including at the Fed, Bank of England, Reserve Bank of Australia and European Central Bank -- have come out in recent days to flag a further tightening of borrowing costs.
Inflation has rocketed to multi-decade highs around the world on a host of factors, including the global supply crunch and the Ukraine conflict, which has fueled surging food and energy prices.
"These small recoveries in stock markets shouldn't provide any comfort," said Craig Erlam, senior analyst at OANDA trading platform.
"Recession is increasingly becoming the base case and so equities are vulnerable to further losses," he said.
In currencies, the yen struck a fresh 24-year low against the US dollar following comments by Prime Minister Fumio Kishida that it "is up to the central bank" how to maintain its easy money policy while central banks elsewhere are raising rates.
"The market is clearly looking to test the resolve of the Bank of Japan in terms of how much they are prepared to tolerate further currency weakness," said analyst Michael Hewson at CMC Markets UK.
In corporate news, shares in German chemicals group Bayer fell by 4.7 percent following the US Supreme Court declining to hear an appeal from Bayer-owned Monsanto to quash lawsuits claiming its weedkiller Roundup causes cancer, before clawing back part of the drop.
The decision marks a major blow to the German conglomerate's legal fight against Roundup-related cases, and Bayer has set aside more than $15 billion to deal with a wave of US lawsuits linked to the weedkiller.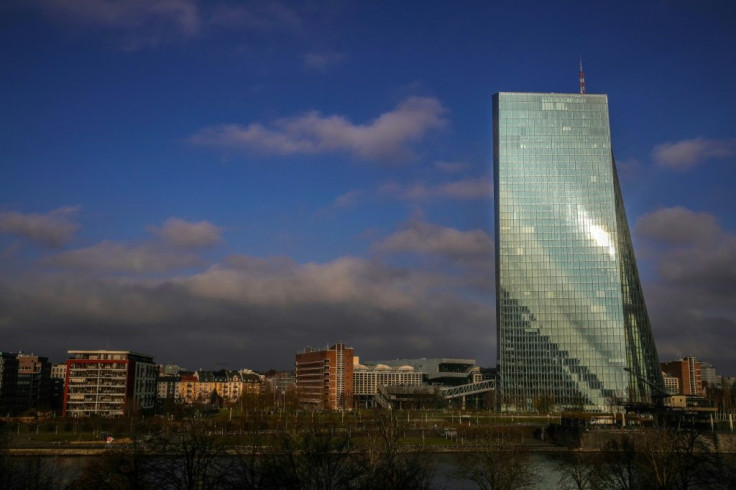 New York - Dow: UP 2.2 percent at 30,530.25 (close)
New York - S&P 500: UP 2.5percent at 3,764.79 (close)
New York - Nasdaq: UP 2.5 percent at 11,069.30 (close)
London - FTSE 100: UP 0.4 percent at 7,152.05 (close)
Frankfurt - DAX: UP 0.2 percent at 13,292.40 (close)
Paris - CAC 40: UP 0.8 percent at 5,964.66 (close)
EURO STOXX 50: UP 0.7 percent at 3,494.00 (close)
Tokyo - Nikkei 225: UP 1.8 percent at 26,246.31 (close)
Hong Kong - Hang Seng Index: UP 1.9 percent at 21,559.59 (close)
Shanghai - Composite: DOWN 0.3 percent at 3,306.72 (close)
Euro/dollar: UP at $1.0535 from $1.0511 late Monday
Pound/dollar: UP at $1.2273 from $1.2253
Euro/pound: UP at 85.80 pence from 85.78 pence
Dollar/yen: UP at 136.64 yen from 135.07 yen
Brent North Sea crude: UP 0.5 percent at $114.65 per barrel
West Texas Intermediate: UP 1.0 percent at $110.65 per barrel
© Copyright AFP 2023. All rights reserved.