Asian Stock Markets Trade Lower, Oil Hits Fresh 12-Year Low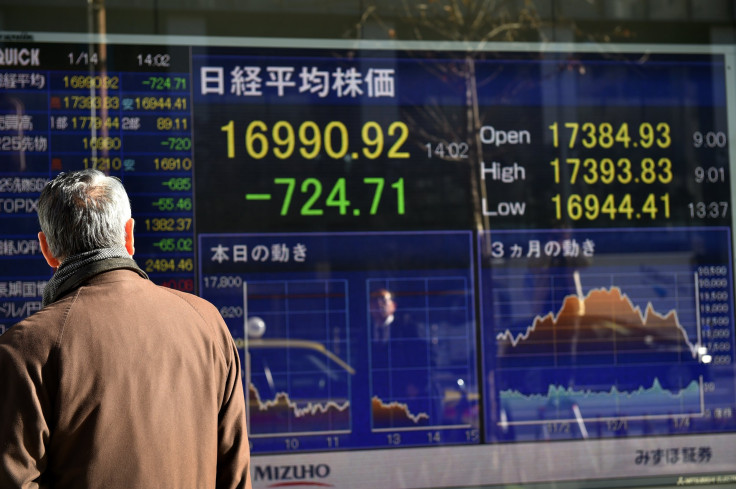 UPDATE: 5:45 a.m. EST — Asian stock markets, with the exception of China, closed lower Thursday, even as they recovered significantly from the day's lows.
Japan's Nikkei 225 ended lower by 2.68 percent, South Korea's Kospi was down 0.85 percent and Hong Kong's Hang Seng retreated 0.59 percent at the close of trading. The S&P/ASX 200 Index in Australia was down 1.57 percent and the Straits Time Index in Singapore was lower by 1.93 percent. After being in positive territory briefly, India's S&P BSE Sensex closed 0.24 percent in the red.
Chinese stock markets, once out of negative territory, continued their upward swing and the Shanghai Composite closed higher by 1.97 percent. The Shenzhen Composite was up 3.81 percent and the tech-heavy ChiNext Price Index closed the day 5.59 percent higher.
European markets took their cues from the broader Asian markets, however, and were trading lower. The United Kingdom's FTSE 100 was lower by 1.85 percent and the CAC 40 in France was down 2.87 percent. Despite positive economic data released Thursday morning, Germany's DAX was trading lower by 2.73 percent. In the U.S., stock futures were trading mostly flat except on the Nasdaq, which was down 0.23 percent.
Brent crude oil was trading at $30.51 a barrel, after having touched a 12-year low of $29.73 in early trade.
Original story:
Asian stock markets were a sea of red Thursday after U.S. markets shed their Tuesday gains in Wednesday's trade. Another dip in crude oil prices to a fresh 12-year low also affected sentiment, even though markets recovered a bit from the day's lows.
The Nikkei 225 in Japan was down about 2.7 percent and Hong Kong's Hang Sang was lower by 0.5 percent in midday trade. South Korea's Kospi retreated by about 0.9 percent and India's S&P BSE Sensex was about 0.4 percent in the red after two hours of trade. The Straits Times Index in Singapore was trading lower by about 1.4 percent and the S&P/ASX 200 Index in Australia was down about 1.6 percent.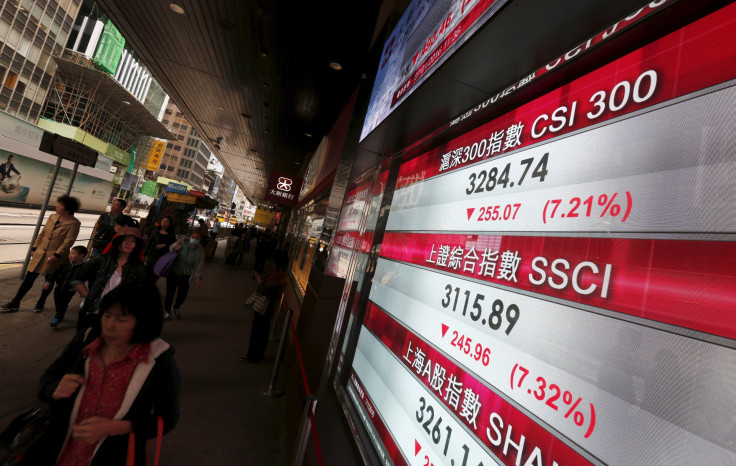 Chinese stock markets were faring a lot better, moving back into positive territory after starting the day much the same way as their Asian counterparts. The Shanghai Composite Index was up about 1.6 percent and the Shenzhen Composite was trading 3.6 percent higher, while the Nasdaq-style tech-heavy ChiNext Price Index was trading up by about 5.7 percent. Chinese indexes were the only islands of green among a sea of red.
Concerns over slowing demand from China linger despite better-than-expected trade data released by the Asian powerhouse Wednesday morning. China's central bank, the People's Bank of China, fixed the yuan higher against the US dollar Thursday, after guiding it lower over the past two days, but the currency slipped during the day's trade.
The price of Brent crude, the global benchmark, hit a fresh 12-year low at $29.73, before recovering to just above $30 a barrel. Data from the U.S. showed domestic oil inventories increasing even while there was global oversupply.
© Copyright IBTimes 2023. All rights reserved.