Asian Stocks Fall On Disappointing Japanese Data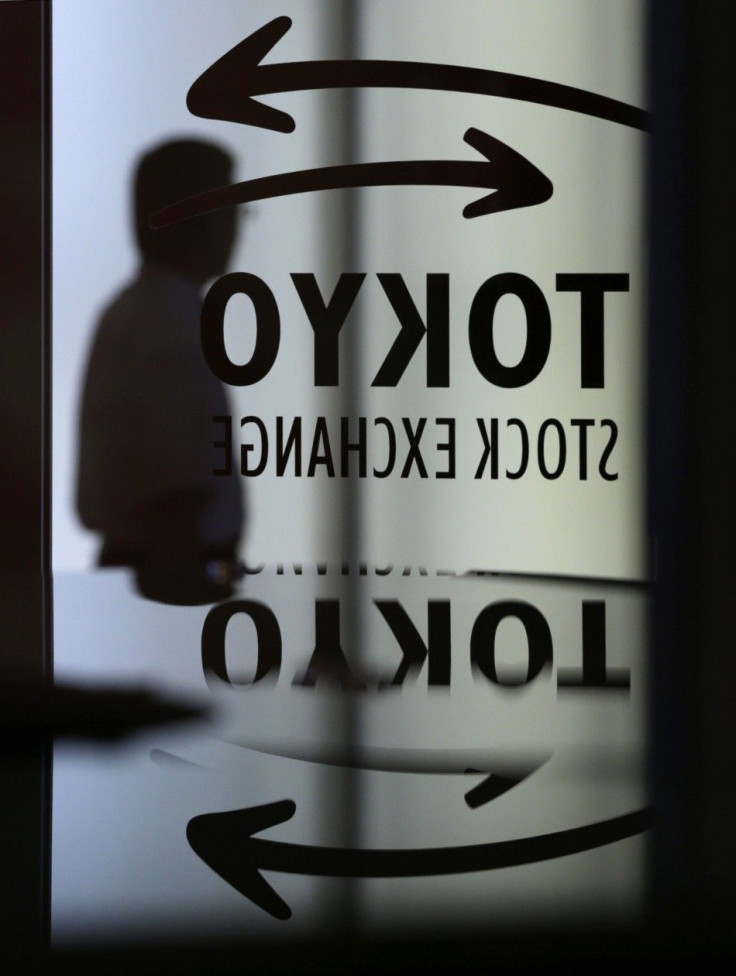 Asian stock markets declined Thursday as the disappointing Japan retail sales data and the fading hopes for fresh measure by the Fed Reserve weighed on the sentiment.
Japanese benchmark Nikkei declined 0.95 percent or 86.03 points to 8,983.78, South Korean KOSPI Composite plunged 1.15 percent or 22.16 points to 1906.38 and Hong Kong's Hang Seng plunged 1.19 percent or 235.60 points to 19552.91 while India's BSE Sensex slipped 0.13 percent and Chinese Shanghai Composite ended flat.
Data released by Japan's Ministry of Economy showed that the country's retail sales declined for the first time in eight months in July, added to worries that private consumption in the world's third largest economy was losing momentum. Retail sale declined 0.8 percent in July on an annual basis compared to 0.2 percent increase in June and also widely missing analysts' estimate of a 0.2 percent decline.
Investors are waiting for Federal Reserve Chairman Ben Bernanke's speech at the Jackson Hole symposium Friday for hints of a further round of quantitative easing. However, expectations of further stimulus from the Fed receded after the U.S. Commerce Department data Wednesday showed that the economy expanded slightly faster than initially thought in the second quarter. Gross domestic product (GDP) grew at a 1.7 percent annual rate from April through June, up from 1.5 percent initial estimate and in line with economists' estimates.
"Investors who expect Bernanke to deliver a clear commitment to QE3 might be disappointed, which could trigger some sort of sell-off in so-called risky assets. This is still not a time to bet against major central banks' ability to intervene in markets," Mikio Kumada, a Singapore-based global strategist for LGT Capital Management, told Bloomberg.
Japanese stocks ended lower, led by declines from retailers and metal companies' shares. Fast Retailing Co, Ltd. fell 1.35 percent and J. Front Retailing Co Ltd declined 2 percent while Sumitomo Metal Industries Ltd. plunged 3.31 percent.
In Hong Kong, developers and financial companies' shares dragged the benchmark index down. Bank of Communications Co Ltd. plunged 3.48 percent and Agricultural Bank of China Ltd. fell 2.36 percent while Hang Lung Properties Ltd. declined 2.23 percent.
South Korean shares plunged after data released by the Bank of Korea Thursday showed that manufacturers' confidence stayed near the lowest level since the global financial crisis. South Korean manufacturing BSI Index for September was at 75. A reading below 100 is an indication that the number of firms that see business conditions deteriorating is more than those that see an improvement.
Samsung Electronics Co Ltd fell 1.22 percent and LG Electronics Inc declined 1.12 percent while S-Oil Corp. plunged 2.79 percent.
© Copyright IBTimes 2023. All rights reserved.
FOLLOW MORE IBT NEWS ON THE BELOW CHANNELS