Asteroid Will Skim Earth Closer Than Moon On February 2: Will It Hit Planet?
KEY POINTS
Asteroid 2020 SO will zip by Earth at a distance of 140,000 miles from the surface during its February flyby
This is closer than the moon's distance from Earth, which is 239,000 miles on average
The asteroid does not pose a threat to Earth
An asteroid is set to zip past Earth next month at a range that's closer than the moon.
A near-Earth asteroid called 2020 SO, which was first observed last year, will make its closest approach to the planet on Feb. 2 at around 5:42 p.m. EST, according to NASA's Center for Near-Earth Object Studies (CNEOS) at the Jet Propulsion Laboratory in Pasadena, California.
The CNEOS' Close-Approach data table shows that asteroid 2020 SO will get as close as 140,000 miles (226,000 kilometers) from Earth — a distance that is much closer than the moon is to the planet — during its upcoming flyby. On average, the moon is about 239,000 miles (385,000 kilometers) from Earth.
The space rock will be traveling at an average speed of 4,000 miles per hour (6,400 kilometers per hour) when it passes by the planet in February, per CNEOS. 2020 SO is classified as an Apollo asteroid due to its Earth-crossing orbit.
Despite its close distance to Earth during its upcoming approach, the asteroid poses little threat to the planet.
According to CNEOS, asteroid 2020 SO has an estimated diameter of 39 feet (12 meters). This is about the same size as a standard telephone pole, which stands 36 feet (11 meters). This also makes the asteroid nearly as large as the Hollywood Sign in Los Angeles, whose letters are about 49 feet (15 meters) tall.
Space rocks smaller than 82 feet (25 meters) are not expected to cause any damage even if they collide with the planet, according to NASA. They are more likely to burn up as they enter the Earth's atmosphere and explode in the sky without causing an impact.
In 2017, researchers found that the Earth's atmosphere is a much better "shield" against meteoroids than initially believed, Science Daily reported. A paper published in the journal Meteoritics & Planetary Science revealed that the high-pressure air seeps into the "pores and cracks" of a meteor hurtling toward Earth, causing it to explode.
"There's a big gradient between high-pressure air in front of the meteor and the vacuum of air behind it," said Jay Melosh, a professor of Earth, Atmospheric and Planetary Sciences at Purdue University and co-author of the paper. "If the air can move through the passages in the meteorite, it can easily get inside and blow off pieces."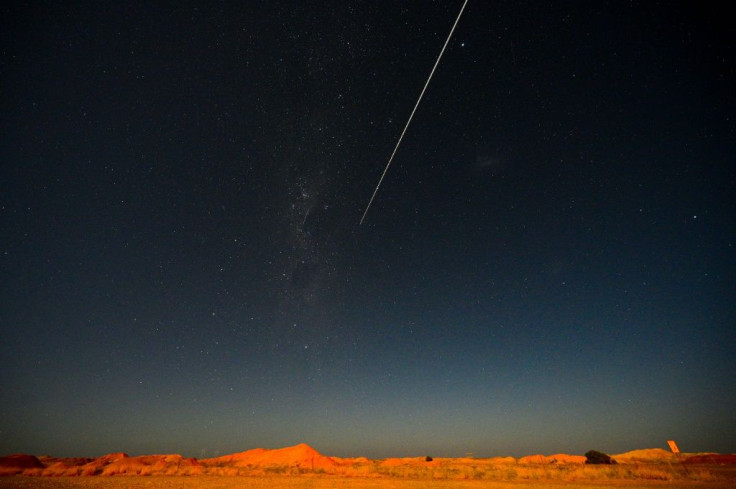 © Copyright IBTimes 2023. All rights reserved.
FOLLOW MORE IBT NEWS ON THE BELOW CHANNELS