Asus ZenWatch 2: Style And Substance At Half The Price Of Apple Watch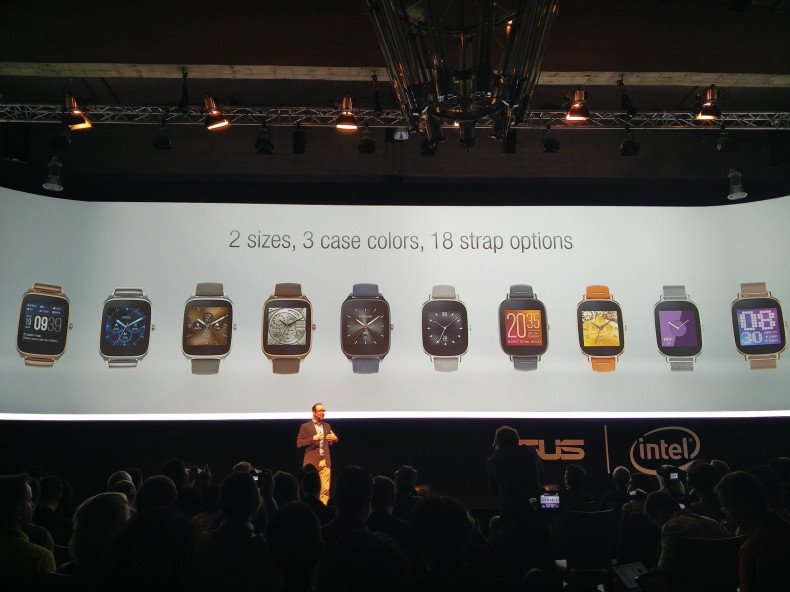 BERLIN -- The smartwatch market is not one that has grabbed the public's attention quite yet despite Apple entering the fray earlier this year, but Asus is hoping that by combining style and substance with an aggressive price, it will be able to attract consumers looking for a wearable.
The Asus ZenWatch 2, which was first announced at the beginning of June, was shown off publicly for the first time at the IFA trade show in Berlin, Germany and the company announced pricing of $170 for the larger 49mm model with a 1.6-inch AMOLED display, while the smaller 45mm model with a 1.45-inch display will cost $190 when it goes on sale in October.
Asus is hoping to build on the relative success of the original ZenWatch, which was seen by many as the most sytlish of the Android Wear devices on the market, and will be hoping that additional hardware feautres like Bluetooth 4.1, Wi-Fi support, a powerful Snapdragon 400 chip paired with 512MB of RAM and 4GB of built-in storage will appeal to users.
One of the key improvements Asus is promising is to the battery life, which it claims will last over two days -- a claim matched by Samsung for its latest Gear S2 smartwatch which will also be shown off in Berlin this week. However, Asus has warned that this two day-plus battery life is only achievable when you use the ZenWatch 2 as a watch, rather than using any of its smart capabilities -- which somewhat negates the benefits.
The ZenWatch 2 will also feature a number of proprietary apps aimed at business, fitness and communication. Asus' smart assistant looks like a watered down version of Apple's Siri or Microsof Cortana, while on the fitness side, its Wellness app promises industry leading accuracy in tracking your movement and activity. Finally, ZenWatch Message will allow you to send personal messages and emoji to your family and friends -- though only to those who also own a ZenWatch.
Initial impressions of the ZenWatch 2 are certainly postive. It looks stylish and sleek, with a bright screen and a wide range of customization options available including two sizes, three case colors and 18 straps.
© Copyright IBTimes 2022. All rights reserved.