Gear S2: Can Samsung Finally Make The Smartwatch Work?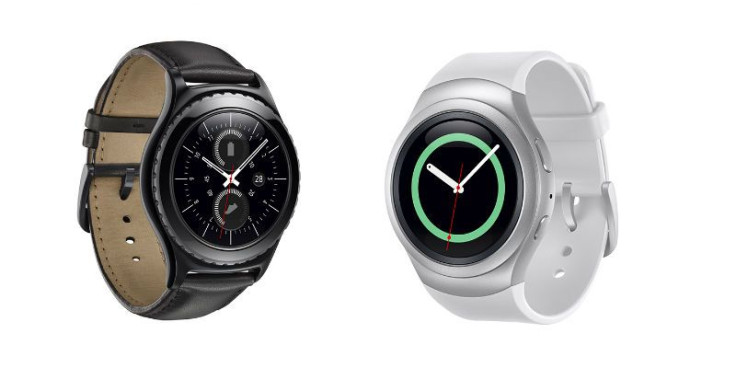 Samsung has launched six wearables in the last two years - five smartwatches that no one bought, and one fitness tracker with smartwatch features that similarly few people bought. The South Korean company will be hoping that it is seventh time lucky as it launches its first circular smartwatch - the Gear S2.
But with so many failures under its belt, the question is, can Samsung really make a smartwatch that works?
The smartwatch market as a whole is still in its infancy and the early products -- of which Samsung has many -- have been very limited in terms of features, battery life and in Samsung's and Apple's cases, which smartphones they could connect to.
It all means that the number of people willing to spend money on a smartwatch is small and succeeding in the market will be difficult. Depending on which analyst you listen to, Apple is or is not succeeding with its Watch, though we won't really know until Apple breaks out those sales figures itself. However it is safe to say that Apple is doing better than everyone else in the market at the moment, and Samsung will be keen to try and catch up.
Big Improvement
The Gear S2 certainly looks like the best smartwatch Samsung has ever produced, though that would not be too difficult given the bulky and unsightly Gear devices it has produced to date. Samsung is joining the likes of Motorola, LG and Huawei by bringing out a circular smartwatch that conforms to what people expect a watch to look like.
The Gear S2 comes in two main versions - standard and classic. The classic version offers "a more timeless watch design" with exposed lugs and a genuine leather strap. The standard version features a more contemporary finish accompanied by a silicone strap. While the design may be better, when you consider that the Gear S2 is just 0.1mm slimmer than the Moto 360, you realise that this is still a very bulky smartwatch.
So what else does the Gear S2 have to offer over its rivals?
3G Connectivity
The first is 3G-connectivty by way of an e-SIM (a digital version of the SIM card you use in your phone). This version of the Gear S2 will allow you to make and take phone calls, send emails and text messages all without having to have your smartphone nearby. This is a feature which the Apple Watch doesn't have, but it is unclear if users really want to speak into their smartwatch or write an email on their wrist.
The Gear S2 also offers a rotating bezel, which looks like it is akin to the digital crown on the Apple Watch, though details of just how it works have not been revealed by Samsung yet, beyond the fact that it will give "a quicker, more precise method to comfortably access notifications and applications".
The Gear S2 will run Samsung's own Tizen software which has been tweaked for wearables and while this means the Gear S2 will almost certainly only be available to those using Samsung's own smartphones, it does have the benefit of offering much longer battery life that Android Wear devices. The other issue is that rather than being able to install apps from Google's Play Store, users will have to use Samsung's own Galaxy Apps store.
Better Battery Life
Speaking of which, battery life could be a big selling point for the Gear S2 if Samsung's claims of two-to-three days stand up. The claim is all the more remarkable when you consider the 1.2-inch circular display has a high 360x360 pixel resolution - though at 1.2-inch is it much smaller than the likes of the Moto 360. The Gear S2 also supports wireless charging which is a big advantage over wired charging.
The smartwatch also features NFC which means it can be used for mobile payments, but whether than means only Samsung Pay - the company's proprietary payment system - or also Android Pay remains to be seen as again these are details Samsung has yet to confirm.
Indeed Samsung has yet to confirm a lot of details about the new smartwatch despite issuing a full press release , something it is likely to put right at one of the company's two IFA press conference which are both taking place on Thursday, September 3.
Price will be a key factor in making the Gear S2 appealing to Samsung customers who have already shelled out a lot of money on the smartphones which will be needed to use the device, but considering these customers are dwindling fast due to Samsung's continuing loss of market share in the smartphone market, it is going to be a big challenge for Samsung to make its seventh smartwatch a big success.
© Copyright IBTimes 2023. All rights reserved.