'Attack The Property' — Russian Activists Campaign For London Real Estate Transparency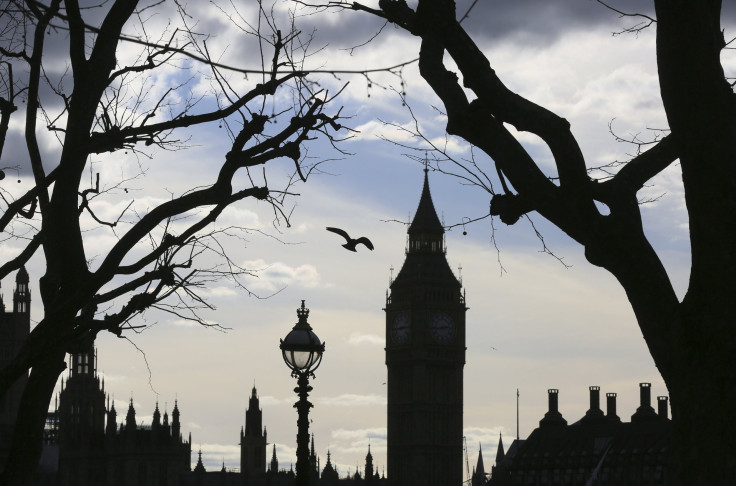 LONDON — Cadogan Lane is a sleepy, residential road located in the heart of the fashionable and prestigious Belgravia area of the British capital. Most of the elegant terraced houses along the 300-meter long street sell for over 2 million pounds ($2.9 million) and price tags can be upwards of 6 million pounds.
But the identity of many of the owners of residences on Cadogan Lane is a mystery — even British police couldn't find out if they wanted to.
Over the last ten years, 19 properties on the street, which has less than 90 houses, were bought through offshore companies, vehicles that provide anonymity for the buyer and hide the origin of the money used for the purchase.
A Belgravia address is particularly sought-after by foreigners, and the situation in Cadogan Lane is typical of what activists said is a lack of transparency in the London real estate market that has helped make the British capital into a flourishing center for international money laundering.
"These companies are designed to be absolutely bullet-proof so as to hide the identity of their owners," said Roman Borisovich, the Russian-born, former insurance executive who is leading a campaign to pressure the United Kingdom to make legislative changes, including banning anonymous owners.
"What do you have? You have the property. Attack the property," he said.
Many offshore companies are set-up specifically for real estate purchases. In one unimaginative example, a company called 57 Cadogan Lane, which was registered in the offshore haven of Jersey, bought 57 Cadogan Lane in 2006.
While it is difficult to prove there was any illegality involved in the purchase of properties on Cadogan Lane, or other properties mentioned in this article, activists said that the way the British system works makes it highly likely.
Data compiled from Land Registry records by the UK's Private Eye magazine and published last year lists the addresses of more than 100,000 purchases made by offshore companies in Britain since 1994.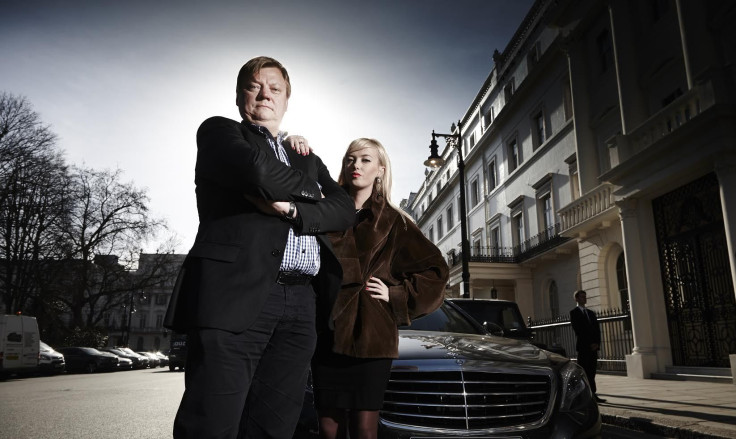 In the London borough of Kensington and Chelsea, where Cadogan Lane is located, 7.3 percent of properties can't be associated with a specific owner, according to statistics from non-profit Transparency International cited by the BBC. In the neighboring borough of Westminster the figure is almost one in ten.
A few doors down from 57 Cadogan Lane, the data shows that 46 Cadogan Lane, a black-and-white painted house, was bought in 2007 by a Cyprus-registered company called Lokkan Services. A 2015 investigation by Russian anti-corruption campaigner and opposition leader Alexei Navalny alleged Lokkan Services was controlled by Roman Rotenberg whose billionaire father and billionaire uncle are friends of Russian President Vladimir Putin from his judo-sparring days.
The data shows that Roman Rotenberg would have been just 25 when 46 Cadogan Lane was bought for 3.3 million pounds.
Roman Rotenberg's father, Boris Rotenberg, and his uncle, Arkady Rotenberg, were targeted by European Union and U.S. sanctions over the Ukraine crisis in 2014. "Both brothers have amassed enormous amounts of wealth during the years of Putin's rule in Russia," the U.S. Treasury said when it included them in the first round of sanctions imposed March 2014.
Roman Rotenberg's alleged residence on Cadogan Lane was one of the stops on a recent "Kleptocracy Tour" organized by Roman Borisovich and other activists who hired a coach to take a group of journalists around some of the most lavish London residences apparently owned by foreign officials and businessmen.
"There are clear signs of a conflict of interest, cronyism or an abuse of power," said Borisovich of the properties they visited. Last year, Borisovich starred in a British documentary called "From Russia With Cash," where he posed as a corrupt Russian official looking for a London residence. The film showed estate agents all too willing to turn a blind eye to his comically cloak-and-dagger confessions of graft.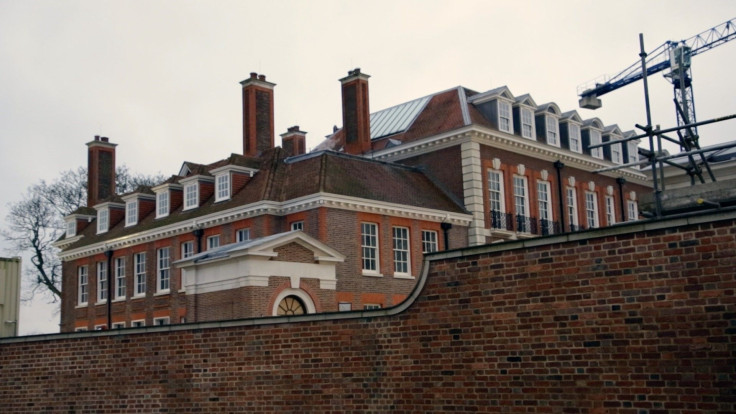 The companies involved in such transactions can originate in a variety of offshore locations — and many businessmen use complicated strings of such firms to make the ultimate owner even harder to identify. The companies used to buy properties on Cadogan Lane over the last decade were registered in the Bahamas, the British Virgin Islands, Jersey, Guernsey, Isle of Man, Liechtenstein and Cyprus.
Another stop on the Kleptocracy tour was Witanhurst, a mansion in the elite Highgate region of North London, which the New Yorker magazine revealed last year was owned by Andrei Guriev, a Russian fertilizer tycoon, whose fortune is estimated at $3.5 billion. He allegedly bought the property for 50 million pounds.
Those on the tour were also taken past two apartments overlooking the Thames allegedly belonging to Russian Deputy Prime Minister Igor Shuvalov and his wife.
"London is a very accommodating place for money of dubious origin from around the world, including from Russia, so it's no surprise corrupt Russian officials want to stash a piece of their ill-gotten gains in the form of property or financial assets," Vladimir Ashurkov, a Russian anti-corruption campaigner and Navalny supporter granted political asylum in Britain last year, told International Business Times.
While Borisovich and Ashurkov said the problem is not specific to businessmen and officials from the former Soviet Union, their own backgrounds mean there is a focus on Russia. London became famous as a playground for the Russian super-rich over the last decade with the presence of oligarchs like Roman Abramovich, the metals magnate who owns the U.K.'s Chelsea soccer club.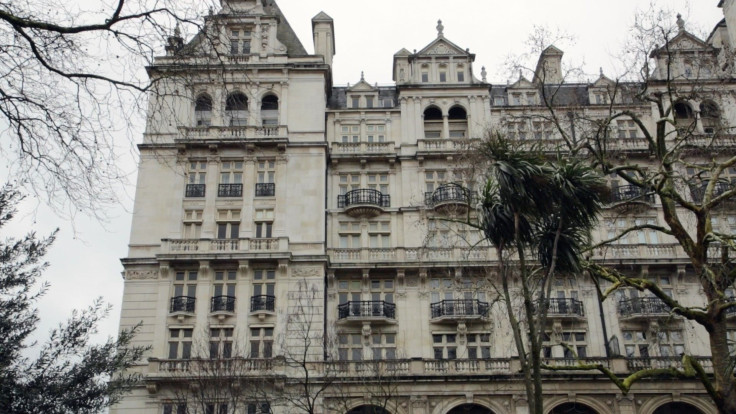 Long-term Russian émigré and British resident Platon Borshchevsky said that Russian money began flooding into London after price of oil, the commodity that drives the Russian economy, began its decade-long rise.
"Since 2000 London has become a repository of money," said Borshchevsky, who runs an educational consultancy company and whose mother, a Russian politician, was assassinated in Moscow in 1998.
Campaigners, including Borisovich and Ashurkov, are pushing the U.K. government to ban anonymous property holders, introduce greater regulation of the real estate market, and ramp up enforcement procedures. A motion submitted to the U.K. House of Commons in July last year calling for such measures was supported by 42 members — a list of backers that included the head of opposition Labour Party, but just one member of the ruling Conservative Party.
As well as legitimizing graft abroad and encouraging the spread of corruption in the U.K. itself, activists said that British system means many London properties remain empty for much of the year, destroying local neighborhoods.
"Money that is tainted will taint the people who touch it," said Ashurkov.
© Copyright IBTimes 2023. All rights reserved.