Australia Hands Over Tamil Refugees To Sri Lanka In Violation Of International Law: Reports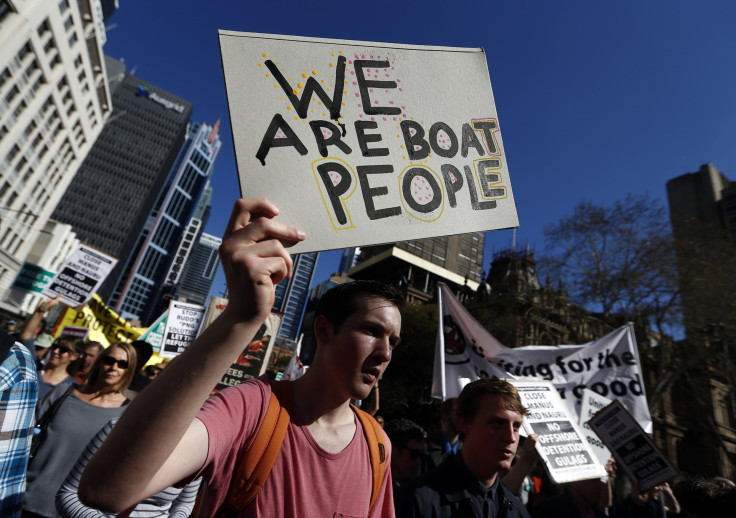 In what is being construed as a direct violation of international refugee laws, Australian authorities intercepted boats carrying more than 200 Tamil asylum-seekers, many of whom have been handed over to the Sri Lankan navy, the BBC reported Saturday.
According to the report, two boats carrying asylum-seekers were apprehended in the Indian Ocean near the northwestern section of the country.
Aran Mylvaganam, spokesperson for the Tamil Refugee Council, told the BBC that he had received reports that at least 11 of those on the boats had been sent back to Sri Lanka, where "they had been tortured by Sri Lanka's intelligence forces."
This is not the first time allegations of torture have been leveled against Sri Lanka. The country has received international condemnation following reports of widespread human-rights violations during its 2009 war against the Liberation Tigers of Tamil Eelam, or LTTE, a group of armed Tamil separatists. The war resulted in numerous Tamil refugees fleeing the country, fearing for their lives.
"Sri Lanka has a long history of political violence on a scale unimaginable to Australians," Paul Power, chief executive of the Refugee Council of Australia told the BBC. He also added that forcing asylum-seekers back to their country of origin without properly investigating their claims was a flagrant breach of the Refugee Convention and international law. "For asylum-seekers, this is a matter of life and death," he stated.
The current Australian asylum policy requires that boats carrying asylum-seekers be sent to detention camps in Nauru or Papua New Guinea. After a screening process, in which the level of threat to their lives and safety in their country of origin is evaluated, these refugees are then resettled in one of the two island nations.
United Nations had earlier termed the screening process as "unfair and unreliable," according to the Guardian, as it involved conducting interviews without the presence of lawyers.
New York Times reported that since the launch of operation "Sovereign Borders" in 2013, when the military was called upon to divert boats full of asylum-seekers, no refugee boats had arrived on Australian shores.
The current location of the two boats, meanwhile, remains unclear as Australian authorities refused to respond to inquiries. The Guardian reported that Scott Morrison, the Australian Immigration Minister, had declined to even confirm the existence of the boats.
© Copyright IBTimes 2023. All rights reserved.
FOLLOW MORE IBT NEWS ON THE BELOW CHANNELS