Australia ISIS Fight: Combat Troops' Deployment To Middle East Neither 'Feasible' Nor 'Practical,' Malcolm Turnbull Says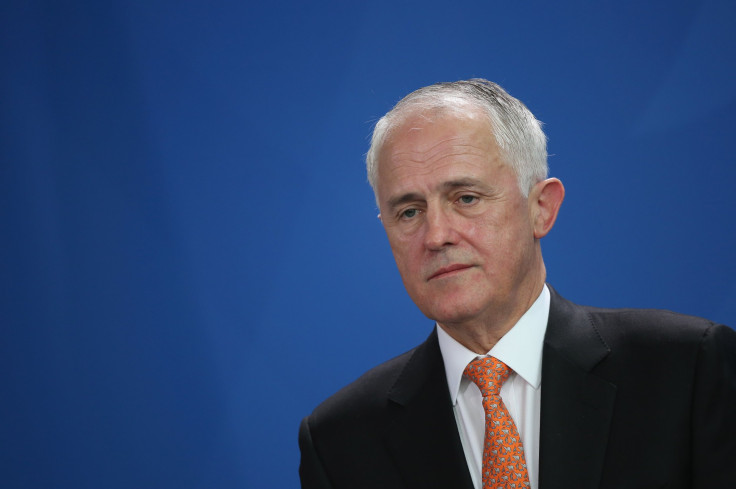 Australia has no plans to send its combat troops to the Middle East to fight the Islamic State group, Prime Minister Malcolm Turnbull said Tuesday, adding that the militant group was weak. Turnbull's comments came as he delivered a national security statement outlining his approach to fight terror groups.
"We must not be fooled by its hype," Turnbull reportedly said about ISIS to Australia's House of Representatives, adding that the Sunni-militant group relies on its propaganda network. ISIS, which has gained control over large parts of Iraq and Syria, claimed responsibility for the deadly attacks in Paris on Nov. 13, killing 130 people and injuring hundreds.
"Its ideology is archaic, but its use of the Internet is very modern. ISIL has many more smartphones than guns, more Twitter accounts than fighters," Turnbull said, according to BBC. "It does not command broad-based legitimacy even in those areas under its direct control. It is encircled by hostile forces. It is under military pressure."
Turnbull's comments were in contrast to those made by former Prime Minister Tony Abbott, who called ISIS a "death cult."
"Daesh is coming, if it can, for every person and for every government with a simple message: 'Submit or die,'" Abbott said, in June, referring to the group also known as ISIS or ISIL. "The declaration of a caliphate, preposterous though it seems, is a brazen claim to universal dominion. You can't negotiate with an entity like this; you can only fight it."
Australian politicians, including former Defense Minister Kevin Andrews and Abbott, have called for Australia to send combat troops to the Middle East.
"Air strikes alone will not defeat IS," Andrews recently wrote in the Australian Financial Review. "Our efforts in training Iraqi forces is [sic] commendable, but insufficient ... more is required."
However, Turnbull believes that deployment of Australian combat troops to either Iraq or Syria would be neither "feasible" nor "practical."
Australia is part of a U.S.-led coalition conducting airstrikes against ISIS-strongholds in Iraq and Syria. Currently, about 100 Australian special forces are advising counterterrorism agencies in Iraq while another 300 are training members of the Iraqi army. Australia also has six aircraft bombing ISIS strongholds in both Iraq and Syria.
© Copyright IBTimes 2023. All rights reserved.