US Special Forces Will 'Arrive Soon' In Syria To Advise Local Forces To Fight ISIS, Special Envoy Says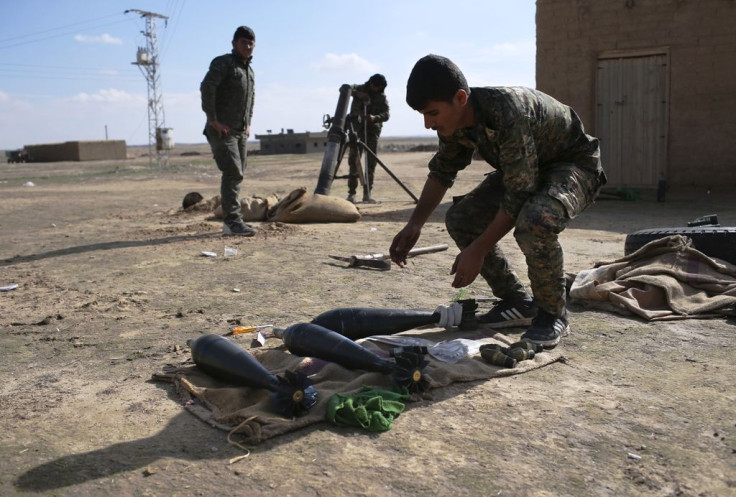 Special forces from the United States will arrive "very soon" in Syria to "suffocate and strangle" the core of the Islamic State group, Brett McGurk, presidential envoy for the global coalition to counter ISIS, said Sunday.
McGurk's comments came during an interview on the CBS show "Face the Nation" but he declined to say when the special forces would reach Syria. President Barack Obama had announced in late October that the U.S. will send 50 special troops to the war-struck country to advise allied forces in their fight against ISIS.
"We're going to pressure them [ISIS] and strangle them in the core. And that means all around Iraq and Syria. And we're doing that by cutting offer their final 98-kilometer [nearly 61 miles] stretch of border they have with Turkey," McGurk told CBS, adding that troops were working on cutting off links between Raqqa and Mosul -- ISIS-controlled cities -- and "working with Iraqi security forces to retake Ramadi."
McGurk also noted that local forces in Syria had been "very successful" in fighting ISIS, and added that the U.S. will also battle the international networks of the Sunni militant group. He said, in the interview, that local troops had recaptured about 1,100 square kilometers (435 square miles) in the last two weeks and killed about 300 ISIS fighters.
The special envoy's comments came after Syrian President Bashar Assad commended Russia's air campaign in the country, noting that the situation in Syria improved after the Russian airstrikes. Russia stepped up its airstrikes against ISIS after the group claimed responsibility for bringing down a plane carrying Russian tourists over Egypt's Sinai Peninsula.
"After the participation of the Russian air forces in fighting terrorism, the situation has improved in a very good way, and now I can say that the army is making advancement in nearly every front, although front is not very precisely defined, it's not wrong, but let's say in many different directions and areas on the Syrian ground," Assad told Hong Kong-based channel Phoenix TV Sunday, according to TASS news agency.
Also on Sunday, Obama asked Russia to rethink its approach to Syria to focus on ISIS. Obama told a news conference that Russian President Vladimir Putin was realizing that ISIS "poses a greater threat to them than anything else in the region." Obama was speaking at an Association of Southeast Asian Nations summit in Malaysia.
"The question at this point is whether they can make the strategic adjustment that allows them to be effective partners with us and the other 65 countries who are already part of the counter-ISIL campaign. And we don't know that yet," Obama said.
© Copyright IBTimes 2023. All rights reserved.