Australia Sees Demonstrations Against Islam, Counter-Protests, In Several Cities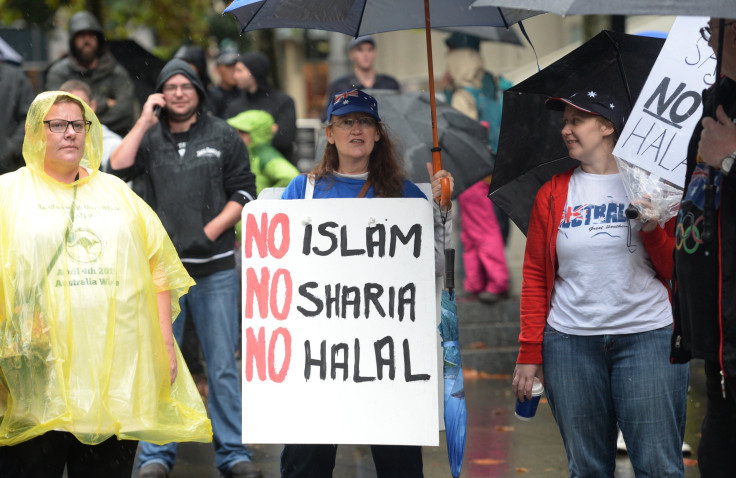 Opposing protest groups clashed in the Australian city of Melbourne Saturday, injuring several people, as hundreds of demonstrators in several cities participated in demonstrations against the Islamic faith.
Paramedics treated several people on the streets, after the rival groups brawled in the street, Sky News Australia reported.
The rallies, organized by a group called Reclaim Australia, aimed to press an agenda that includes the banning of Sharia law, the burqa, and an end to the halal certification of Australian products. There were 15 events organized around the country to be held Saturday, the group said on its website.
The rallies also attracted counter-protests, from a coalition of trade unions and anti-racism groups, who argue that the events are anti-Muslim.
"We are pro-Australian values and anti-extreme Islam, but we're not anti-Muslim," Reclaim Australia spokeswoman Catherine Brennan told AFP.
"Since when is it being racist to love your country and to love the values and culture that you've been brought up with?" she added.
The events have, however, been criticized for hosting speakers linked to far-right groups. Government worker Shermon Burgess, who posts videos online under the name "The Great Aussie Patriot," and is purportedly a member of the far-right group the Australian Defense League, addressed the rally in the capital.
He told the crowd, which had gathered in Martin Place, the scene of the Lindt Cafe siege, that there were "300 million extremist muslims who are dedicated to the takeover and downfall of western civilization," according to Al Jazeera.
Clare Fester, who organized the counter-demonstration in Sydney, told the Australian Broadcasting Corporation that the protests were "quite clearly an attack on Muslims and Muslim communities in this country. ... It's all about halal food, sharia law, banning the burka."
"[It's] something I think that's been encouraged by mainstream politicians as well, with [Prime Minister Tony] Abbott attacking Muslim leaders and telling them they need to stamp out extremism that really doesn't exist, certainly not in Australia," she added.
© Copyright IBTimes 2023. All rights reserved.
FOLLOW MORE IBT NEWS ON THE BELOW CHANNELS