Australia Terror Concern: Police Arrest 2 More People Over Attack Plot; Deport French 'Extremist' After Paris Attacks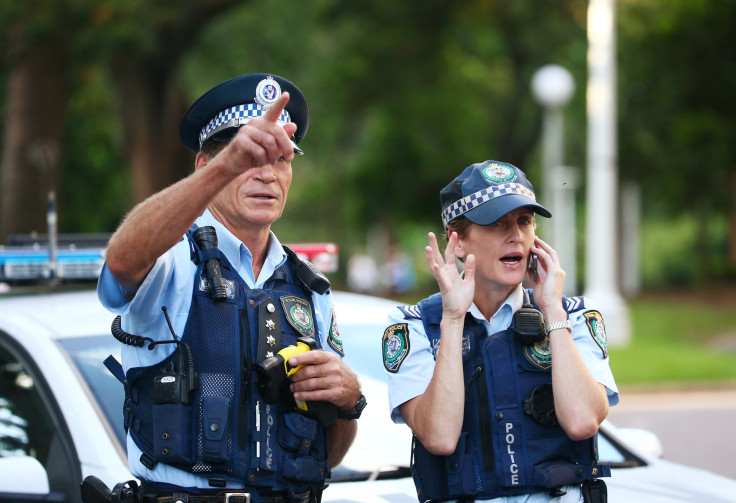 Australia's police on Wednesday said that they arrested two more men in Sydney in an operation that thwarted a potential attack on a naval base or other targets in Sydney last year. The news comes as the country struggles to tackle threats from homegrown Islamic militants.
The two men, aged 24 and 20, were among 13 people arrested in the operation linked to an alleged attack plot in the heart of Australia's biggest city. The group planned an attack on government buildings, including a naval base to the east of the Sydney Opera House, Catherine Burn, New South Wales state police deputy commissioner, reportedly said.
"We will allege in their planning that they mentioned a few locations. We are aware and we will allege that Woolloomooloo, the navy base was one of those locations," Burn said, according to Reuters. "There is no specific threat, there is no current threat, there is no pending threat, and at this time of the year when we are moving into Christmas and New Year, please make sure that you go about your business."
Burn reportedly said that one of the two men arrested will be charged with making a document likely to facilitate a terrorist attack, while the other will be charged with conspiracy to act in preparation to commit a terrorist act. Earlier this month, police charged five people including a 15-year-old boy over the same alleged plot.
The Australian government raised the country's terror warning level to "high" in September, in response to threats posed by supporters of the Islamic State group, also known as ISIS, which had called on its sympathizers to launch attacks in their home countries, including conducting public beheadings. In October, Australia joined the U.S.-led coalition against ISIS in Iraq.
Australia increased alert for attacks by homegrown radicals after last year's attack in Sydney. In December 2014, 18 people were held hostage by gunman Man Haron Monis, a 50-year-old, self-described Muslim cleric, inside a café in Sydney's Martin Place. He was killed after a nearly 16-hour standoff that also claimed the lives of two hostages. ISIS praised Monis' actions and encouraged more attacks, but investigators believe that he did not have any contact with ISIS before the siege.
Meanwhile, Australia deported a suspected French extremist who arrived in the country two days after terror attacks in Paris last month, according to reports late Tuesday.
Australia officials reportedly said that the man, who was detained at Melbourne's Tullamarine airport on Nov. 15, had extremist literature on his mobile devices when he arrived on a flight from the Middle East, BBC reported.
"The man was detained by ABF [Australian Border Force] counter-terrorism unit team officers as a result of an assessment of advance passenger processing information, which revealed an anomaly with his electronic travel authority," the ABF said in a statement. "A subsequent search of his belongings revealed objectionable material of an extremist ­nature on his mobile devices and prohibited goods in his luggage."
© Copyright IBTimes 2023. All rights reserved.