Australian Cabinet Approves Deployment Of Additional Troops To Iraq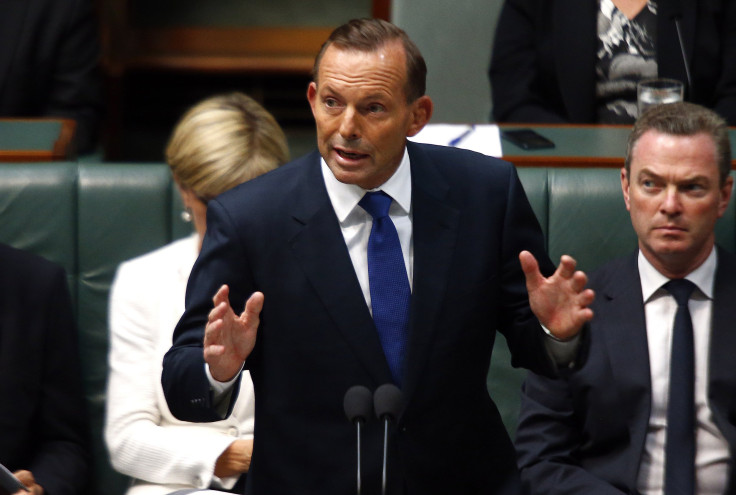 The Australian government on Tuesday approved the deployment of over 300 troops to Iraq as part of a training mission. These troops will be in addition to nearly 200 Australian personnel already assisting the Iraqi military in its fight against the Islamic State group and the 400-strong air force troops conducting airstrikes against ISIS.
"We won't have a combat role. It is a training mission not a combat mission … but Iraq is a dangerous place," Australian Prime Minister Tony Abbott reportedly said, at a press conference in Canberra, on Tuesday. "I can't tell you that this is risk free."
The Australian troops will be based 30 miles north of the Iraqi capital of Baghdad, where they will partner with 100 military personnel from New Zealand. The mission, which is expected to become operational in May, will be formally reviewed in 12 months.
Abbott also clarified that Australian troops would not be working with local militias. "We don't work with irregulars, we don't work with informal, armed groups," he reportedly said.
The cabinet's approval follows the Australian government's decision in March to prepare for such a mission. At the time, Abbott had reportedly said that the move represented the "next phase" in Australia's fight against the "apocalyptic, millenarian death cult" of ISIS.
"The important thing is to make an effective and meaningful contribution to the security of the wider world because, as I say, this is not just about Iraq; this is about our national security, too," Abbott said on Tuesday, according to media reports.
It is estimated that at least 140 Australian nationals have travelled to the conflict-hit regions in Iraq and Syria to join militant groups, including ISIS. In September last year, in an attempt to stop the spread of ISIS, Australia joined a U.S.-led international coalition carrying out airstrikes on militant strongholds in Iraq.
© Copyright IBTimes 2023. All rights reserved.