Australian Prime Minister Vote: Australia To Become A Bigger Force In Global Climate Change Talks Under PM-Elect Malcolm Turnbull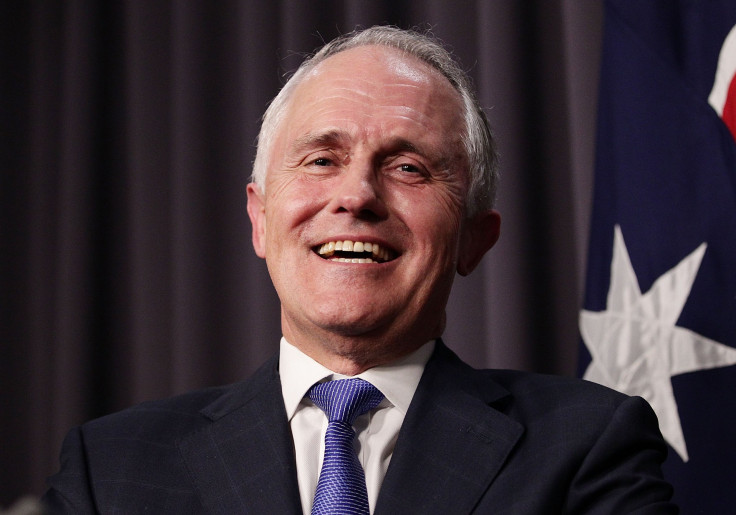 Australia could become a bigger force in the fight against climate change after a leadership shake-up Monday. Malcolm Turnbull, who defeated Prime Minister Tony Abbott in a party challenge, previously called for slashing harmful greenhouse gas emissions and toughening Australia's climate policies -- two approaches Abbott long opposed.
Australia is among the nearly 200 nations working to forge a global emissions treaty at a United Nations conference in Paris this December. Under Abbott, Australia faced fierce criticism from European and other negotiators, who accused the Australian government of setting unambitious policies to reduce carbon pollution from energy production and agriculture. Australia is the world's fifth-largest coal producer and accounts for 1.5 percent of the world's greenhouse gas emissions.
With Turnbull at the helm, experts said they expect Australia will act more urgently to confront the climate crisis, according to media reports. Turnbull will be sworn in Tuesday as Australia's prime minister. The lawmaker won a party ballot Monday to become the leader of the Liberal party, unseating Abbott, who is stepping down amid widespread dissatisfaction with his overall performance among fellow Liberal lawmakers.
"It's great news. There is no political leader in Australia who is less interested in tackling climate change than Tony Abbott," Richard Dennis, chief economist at the Australia Institute, a think tank, told Responding to Climate Change (RTCC), an environmental news site. "Any change of the Liberal leadership is good, not just for Australia's climate policy but for the world's collective attempts to tackle climate change."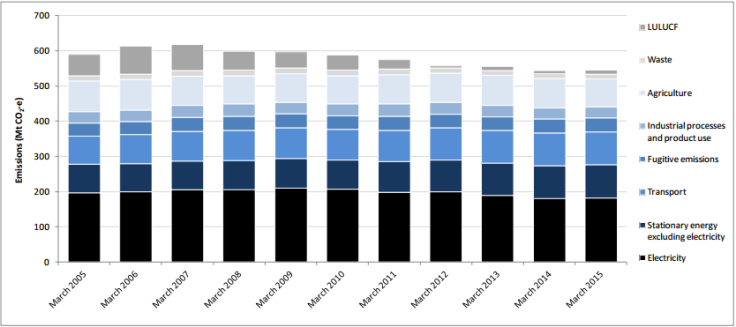 Turnbull has been a supporter of economic policies to reduce Australia's greenhouse gas emissions. In 2009, he backed an "emissions trading scheme," a cap-and-trade program to curb power plant pollution. Abbott, who once called climate science "absolute crap," made repealing carbon policies a centerpiece of his 2013 election campaign. The Australian parliament last year ultimately voted to scrap an existing tax on carbon emissions and plans for the trading scheme, a move largely decried by climate activists in Australia and worldwide.
The Abbott government again caught heat from environmental groups in December after a U.N. summit in Lima, Peru, the precursor to this year's talks in Paris. Organizations such as Greenpeace and Climate Action Tracker suggested Australia had underreported its total emissions from land clearing and forestry in an effort to escape more stringent targets, a claim Australia's government denied.
Climate activists and some business groups also have criticized Australia's plans for slashing emissions. As part of U.N. negotiations, each participating country has agreed to submit an Intended Nationally Determined Contribution -- the total emissions reductions each country will provide toward a broader global pact. Under Abbott, Australia pledged to cut greenhouse gases by 26 to 28 percent below 2005 levels by 2030, a goal critics say is unambitious.
Despite Turnbull's calls for tougher climate action, Australia is unlikely to see a dramatic turnaround in its climate policies in the near future. In a press conference after Monday's vote, Turnbull said he supported the emissions target set by Abbott and would stick to existing domestic policies for reducing emissions.
Still, experts said they expected other important signals from Turnbull, including the strengthening of a national renewable energy policy weakened under Abbott. One observer from the environmental markets industry said that, unlike Abbot, Turnbull will likely attend the U.N. climate talks in Paris, the climate news outlet Carbon Pulse reported.
"That has to be a step in the right direction," the source told Carbon Pulse, declining to be named.
© Copyright IBTimes 2023. All rights reserved.