Baghdad Sends $500 Million To Kurdish Officials To Ease Oil Tensions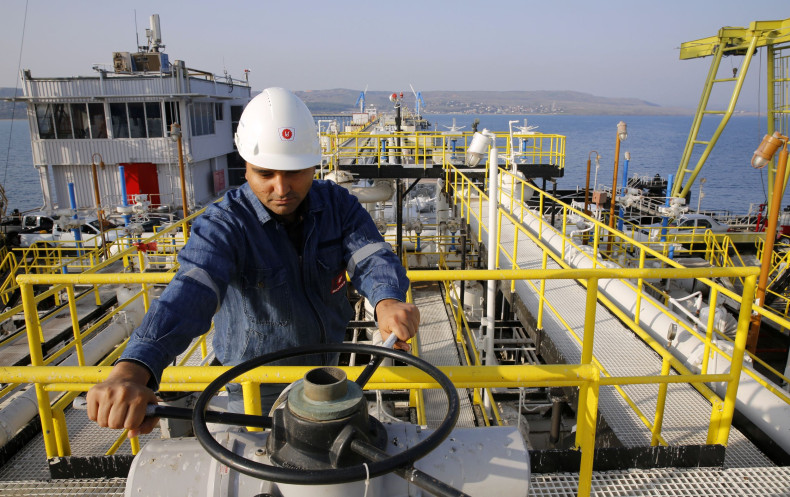 The central government in Iraq transfered to the autonomous region of Iraqi Kurdistan $500 million Wednesday -- a move that signals the two sides have finalized an accord they reached earlier this month that was meant to ease long-running tensions over oil exports and budget payments. The payment paves the way for the possibility of a lasting settlement and inter-governmental cooperation to fight the Islamic State group, also known as ISIS or ISIL.
For the past six months Iraqi Kurdistan has been exporting oil via a pipeline that runs through Turkey to the Mediterranean port of Ceyhan, without the consent of the Baghdad government, which is required by law. Iraqi Oil Report wrote that the Kurdistan Regional Government is pumping about 120,000 barrels a day from two fields in the Kirkuk region. Dozens of tankers have picked up some of that oil in Ceyhan. So far, it is not clear if any of those tankers have offloaded oil to buyers.
The $500 million payment to Iraqi Kurdistan by Baghdad Wednesday came with the understanding that the semi-autonomous region would transfer 150,000 barrels of crude per day to Baghdad's control. Iraqi officials said Wednesday that the Kurdish region began moving oil to federal tanks in the Turkish port of Ceyhan on Tuesday.
Iraqi Finance Minister Hoshiyar Zebari said Wednesday that the Kurdish Regional Government began pumping oil to State Oil Marketing Organization tanks at Ceyhan, Reuters reported.
"This payment will be followed by other payments," Zebari told a news conference in Baghdad.
Earlier this summer, Kurdish officials pulled their political bloc out of the national government in protest, saying the government, which was then led by Prime Minister Nouri al-Maliki, was not including the Kurds enough in the oil process. There was also discord between the central government and the KRG after Maliki claimed the Kurds were harboring jihadists in their region.
© Copyright IBTimes 2022. All rights reserved.