Bahrain Human Rights Abuses: Amnesty International Report Says Country Maintains 'Chilling Crackdown On Dissent'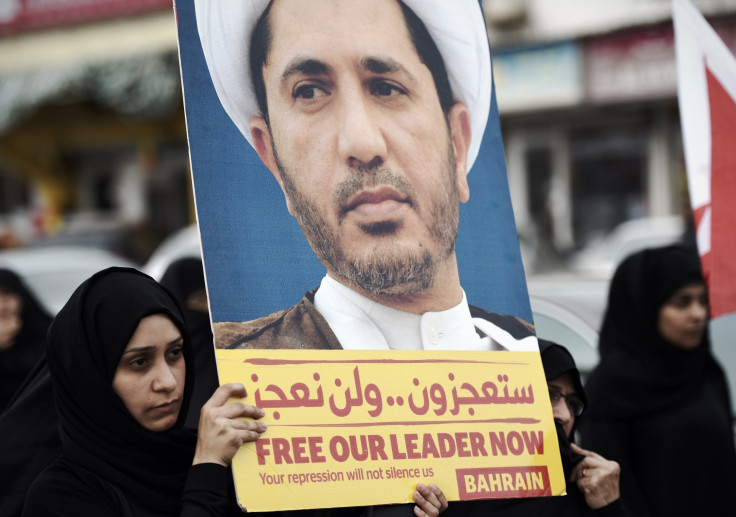 Human rights abuses, including torture, arbitrary detention and the use of excessive force, continue "unabated" in the Gulf state of Bahrain, despite the government's efforts to improve human rights, according to a new Amnesty International report released Thursday.
The report says that hopes for reform, which the country pledged to undertake following a violent crackdown against protesters in 2011, have been crushed, amid a "chilling crackdown on dissent."
It alleges that peaceful activists and government critics continue to be rounded up and jailed, and that security forces routinely use physical violence and torture to force "confessions" from people in detention.
"The international image the authorities have attempted to project of the country as a progressive reformist state committed to human rights masks a far more sinister truth," said Said Boumedouha, Amnesty International's deputy director of the Middle East and North Africa Program.
"Four years on from the uprising, repression is widespread and rampant abuses by the security forces continue. Bahrain's authorities must prove that the promises of reform they have made are more than empty rhetoric," he added.
The report documents many individual cases of abuse, including that of a 17-year-old boy whose jaw was broken when he was shot in the face with a tear gas canister by police. He told Amnesty that he was then arrested by an officer who put his boot on the teen's face and told him, "I will kill you today."
Other alleged abuses include a man who said that he was beaten with a claw hammer by police while in custody, and another who was raped by having a plastic pipe inserted into his anus. Other protesters said they were burnt with cigarettes, sexually assaulted, electrocuted, including on the genitals, and burnt with an iron.
The report was released ahead of this weekend's Bahrain Grand Prix, a Formula One race that is the centerpiece of the country's efforts to project a positive image onto the world stage.
Formula One bosses, led by British billionaire Bernie Ecclestone, have come in for significant criticism over their decision to hold a race in the country, following the crackdown in 2011, which saw at least 46 people killed and over 500 injured.
Exiled campaigners and dissidents told the Guardian that having the race held in Bahrain actually increases instances of human rights abuses in the country because it prompts authorities clamp down further on freedom of speech and assembly.
Bahrain has friendly relations with many Western countries, and is home to the U.S. Navy's Fifth Fleet. Senior Western officials have praised the progress that the country has made in improving its human rights record.
The Amnesty report calls on Bahrain's Western allies, particularly the U.S. and Europe, to push the country toward more substantial reforms.
© Copyright IBTimes 2023. All rights reserved.
FOLLOW MORE IBT NEWS ON THE BELOW CHANNELS