Bank Of America Settles Merrill Lynch Shareholder Lawsuit For $2.46B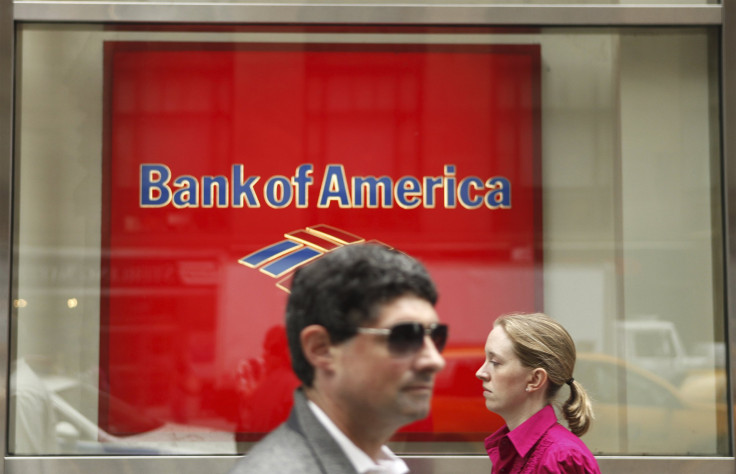 Bank of America Corp (NYSE:BAC), the second-largest U.S. bank by assets, said Friday it will pay $2.43 billion -- alongside payments by certain current and former bank officers -- to settle a 2009 lawsuit brought by shareholders stemming from the acquisition of then-flagging broker Merrill Lynch.
The lawsuit had alleged Bank of America's board misled shareholders as to the financial condition of the company it was acquiring. The Charlotte, N.C.-based bank continues to deny those allegations as part of the settlement.
"Resolving this litigation removes uncertainty and risk and is in the best interests of our shareholders," Chief Executive Officer Brian Moynihan said in a statement.
The bank said it would use some of the funds designated to cover the company's legal expenses but would still take a $1.6 billion charge against third-quarter earnings.
As part of the settlement, the company also said that next year it will implement reforms relating to "the independence of the board's compensation committee and its compensation consultants and conducting an annual 'say-on-pay' vote by shareholders."
Wall Street analysts were focusing on how the settlement would affect the bank's third-quarter result and also honed in on the fact the press release announcing the action had detailed other financial details, which was taken as a signaling maneuver by the bank that results would not be as expected for the period. JMP Securities estimated the impact of the settlement on Bank of America's Tier 1 common equity might be a fall of 0.25 percent.
All in all, the multibillion-dollar settlements was smaller than what the bank is likely going to have to pay in various lawsuits regarding its much more contentious acquisition, also in 2009, of lender Countrywide Financial Services.
That did not stop the plaintiffs from gloating. Ohio state Attorney-General Mike DeWine, on behalf of the government pension funds that were lead plaintiffs in the suit, noted in a statement that the settlement was the largest in a case where the alleged misconduct involved misleading investors in proxy materials.
"Misleading investors with wrong or incomplete information is unacceptable and costly," DeWine said in the statement.
Stock in Bank of America dropped on the news in premarket trading and was underperforming large-bank peers in the first minutes following the New York Stock Exchange opening bell. Shares in the company recently traded for $8.88 each, down 10 cents of 1.06 percent from the prior day's close.
© Copyright IBTimes 2023. All rights reserved.