Banks Have Been Fined Nearly $3 Billion By The SEC And Have Spent $66 Billion On Litigation, But One Major Bank Hasn't Paid A Dime And Expects To Pay $0 In Litigation This Year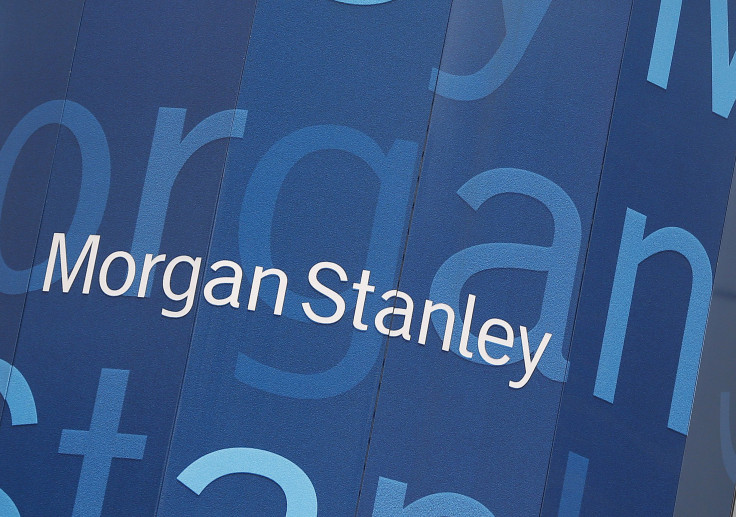 If someone told you that a major American bank hadn't even been accused of breaking the law nor had paid any type of fine relating to the financial crisis, you might be inclined to think that person was "not all there."
But according to the Securities and Exchange Commission's enforcement actions website, which notes all the charges arising from the financial crisis, there is one such bank: Morgan Stanley (NYSE:MS).
While the likes of Wells Fargo & Co. (NYSE:WFC), Goldman Sachs Group Inc. (NYSE:WS), Bank of America Corp. (NYSE:BAC), Citigroup Inc. (NYSE:C) and JPMorgan Chase & Co. (NYSE:JPM) forked out over huge penalties that added up to about $2.73 billion and amounted to 161 charges, including counts against 66 CEOs, CFOs and other senior officers, Morgan Stanley has managed to stay clear of SEC charges. It might, however, count itself fortunate as it was one of the biggest failures in the financial crisis, underwriting $37 billion in collateralized debt obligations. Goldman Sachs incurred a $550 million fine for similar deals.
Although it paid no fines relating to official charges, Morgan Stanley did pay a $102 million out-of-court settlement to Massachusetts in 2010 to end an investigation into its relationship with subprime mortgage lender New Century. Morgan Stanley allegedly purchased loans containing multiple high-risk factors that incentivized New Century to favor predatory, high-cost loans. The bank later paid $227 million to the Fed to settle alleged foreclosure abuses that were unrelated to the crisis.
Morgan Stanley could still face problems as investigators continue to bring new charges. But a measurement of its anticipated legal troubles might be found in recent filings where it set aside a grand sum of $0 to deal with litigation and fines.
In all, the banking industry has paid out around $66 billion in litigation fees in the last three and half years, according to SNL financial, dwarfing official SEC fines and penalties. And that number appears set to grow as U.S. banks set aside billions to deal with the many investigations that continue to hang over them. JPMorgan, for its part, set aside as much as $6.8 billion.
In 2010 overall litigation costs were $4 billion, rising to a $36 billion peak in 2011, then falling to $23 billion and $3 billion in 2012 and 2013 respectively. But the overall fines and litigation costs are like nothing compared to the $207 billion the largest six U.S. financial institutions have earned over the last three and a half years, according to FactSet.
These are the biggest charges so far:
JPMORGAN: The SEC charged the firm with misleading investors in offerings of residential mortgage-backed securities. It agreed to pay $296.9 million to settle the SEC's charges. (11/16/12)
CITIGROUP: The charge was misleading investors about a $1 billion CDO tied to the housing market in which Citigroup bet against investors as the market showed signs of distress. The settlement was $285 million that would be returned to harmed investors. (10/19/11)
GOLDMAN SACHS: The SEC charged the firm with defrauding investors by misstating and omitting key facts about a financial product tied to subprime mortgages as the U.S. housing market was beginning to falter. Goldman agreed to pay a record penalty in a $550 million settlement and reform its business practices. (7/15/10)
CREDIT SUISSE SECURITIES: The SEC charged it with misleading investors in an offering of residential mortgage-backed securities. Credit Suisse agreed to pay $120 million to settle the SEC's charges. (11/16/12)
CHARLES SCHWAB: The SEC charged entities and executives with making misleading statements to investors in marketing a mutual fund heavily invested in mortgage-backed and other risky securities. The Schwab entities paid more than $118 million to settle charges.
MORGAN KEEGAN: The firm agreed to pay $100 million to the SEC and two employees also agreed to pay penalties, including one who agreed to be barred from the securities industry. (6/22/11)
STATE STREET: The SEC charged the firm with misleading investors about exposure to subprime investments while selectively disclosing more complete information to favored investors. State Street agreed to repay investors more than $300 million to settle the charges. (2/4/10)
BANK of AMERICA: The SEC charged the company with misleading investors about billions of dollars in bonuses being paid to Merrill Lynch executives at the time of its acquisition of the firm, and failing to disclose extraordinary losses that Merrill sustained. Bank of America paid $150 million to settle charges. (2/4/10)
© Copyright IBTimes 2023. All rights reserved.