The Battle For Tikrit: Anti-ISIS Airstrikes In Iraq Target Checkpoints, Bridges, Roadblock, Defensive Positions [VIDEO]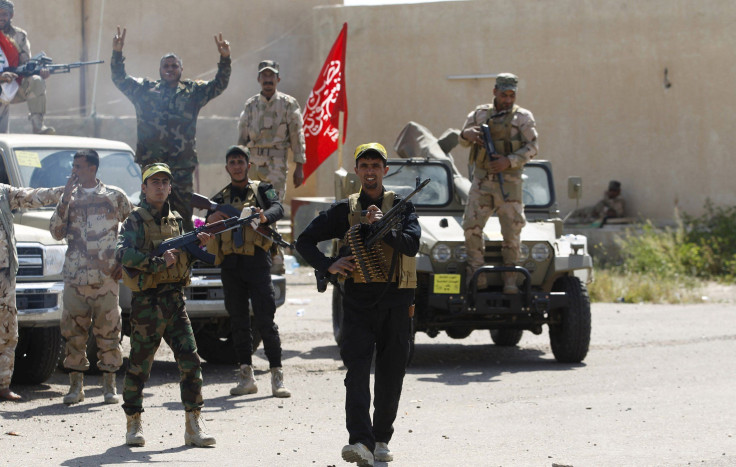 The United States military released several videos Thursday of the airstrikes it conducted earlier on the same day that targeted the Islamic State in the Iraqi city of Tikrit. A total of 17 airstrikes were carried out against strategic locations that included but were not limited to checkpoints, bridges and a roadblock.
Lt. Gen. James L. Terry, commanding general of the U.S.-led coalition, said in a statement that the airstrikes were being used to clear the way for additional troops that will likely be deployed on the ground there, according to CNN. "The ongoing Iraqi and coalition airstrikes are setting the conditions for offensive action." Retaking Tikrit from ISIS is necessary to helping to oust members of the group who are in Mosul, Iraq's second-largest city located 140 miles to the north.
The U.S. Central Command (CENTCOM), which declassified the videos, is one of nine commands in the U.S. military, and is responsible for specific areas around the globe where military combat activities are planned and conducted, according to its website.
"The strikes were conducted as part of Operation Inherent Resolve, the operation to eliminate the ISIL terrorist group and the threat they pose to Iraq, Syria, the region, and the wider international community. The destruction of ISIL targets in Syria and Iraq further limits the terrorist group's ability to project terror and conduct operations," according to CENTCOM.
The battle for Tikirt was launched at the beginning of March with about 30,000 Iraqi military fighters before they called for a U.S.-led coalition of airstrikes to support their efforts on the ground.
Tikrit is known for being the hometown of ousted Iraqi president Saddam Hussein, whose tomb there was damaged early on from the fighting. Hussein's body was reportedly relocated last year because of concerns over expected fighting in the area.
The videos follow below.
© Copyright IBTimes 2023. All rights reserved.
FOLLOW MORE IBT NEWS ON THE BELOW CHANNELS