Bayer Sweetens Offer For Hesitant Monsanto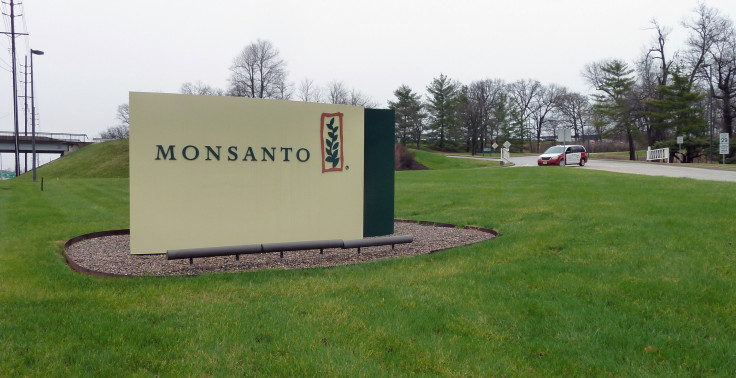 German drug and crop chemical group Bayer AG on Thursday announced details of a sweetened $64 billion bid for Monsanto Co. as it tries to put the U.S. seed company under pressure to engage further.
Analysts and some Monsanto shareholders were quick to opine that Bayer's latest offer, the largest all-cash takeover bid on record, was unlikely to entice Monsanto. Bayer, however, is hoping that the sweetened offer will spur enough Monsanto shareholders to call on the company's management to be more accommodative.
Global agrochemicals companies are racing to consolidate, partly in response to a drop in commodity prices that has hit farm incomes. Bayer made its bid for Monsanto public in May, but the two companies have made little progress since in negotiating a deal.
Monsanto Chief Executive Hugh Grant said last month that the company was in talks with Bayer and other companies in its sector about "alternative strategic options." He did not name the other companies, but Reuters has previously reported that Monsanto had discussed a business combination with BASF SE.
Bayer said on Thursday that it had raised its offer to $125 a share from $122 in cash and offered Monsanto a $1.5 billion reverse antitrust breakup fee, "reaffirming its confidence in a successful closing."
"We don't think the higher offer will be enough to entice Monsanto's board. ... We estimate Monsanto would be worth $130 per share in Bayer's hands, which includes our annual run-rate cost-synergy target of $1 billion," Morningstar analysts said in a note.
Bayer also said it had comprehensively addressed Monsanto's questions about financing and regulatory matters, and that it was prepared to make certain commitments to regulators, if required, to complete a deal.
"While the breakup fee begins to address one prominent concern regarding the transaction, the modest increase in the bid still does not fairly value the existing product portfolio, nonetheless Monsanto's strong product pipeline," said Michael Knolla, managing director of Capital Goods & Materials Group for Manning & Napier, the 14th largest Monsanto shareholder according to Reuters Eikon data.
Monsanto said its board would review Bayer's latest proposal, in consultation with its financial and legal advisors.
Shares of Monsanto rose 3 percent to end at $104.22 in New York, while Bayer closed up 0.5 percent at 93.44 euros ($103.88) in Frankfurt.
Monsanto may respond to Bayer's latest offer as early as this week, according to people familiar with the matter. They asked not to be identified discussing confidential deliberations.
While Monsanto has shared more information with Bayer since May, it has yet to provide it with a confidentiality agreement that would allow the German company to go over its books, the sources said.
The seeds and agrochemicals industry, long dominated by six large companies, has been jolted by several large deals in the past year as low crop prices and belt-tightening by farmers pressured earnings.
Syngenta AG agreed in February to be acquired by ChemChina for $43 billion, while Dow Chemical and DuPont struck a $130 billion megamerger last year. ChemChina and Syngenta however are still waiting for the U.S. to clear their deal based on any national security concerns.
Bayer's relatively modest price increase in its offer also reflects the view that Monsanto's recent poor earnings have weighed on its valuation.
Monsanto said last month that its net income tumbled more than 37 percent to $717 million in the quarter ended on May 31. It cited a global glut of generic glyphosate, the active ingredient in its Roundup herbicide, and delays in securing European Union import approval for its next-generation biotech soybeans.
© Copyright Thomson Reuters 2023. All rights reserved.