Best Cyber Monday 2017 Deals From Amazon, Target, Walmart And Others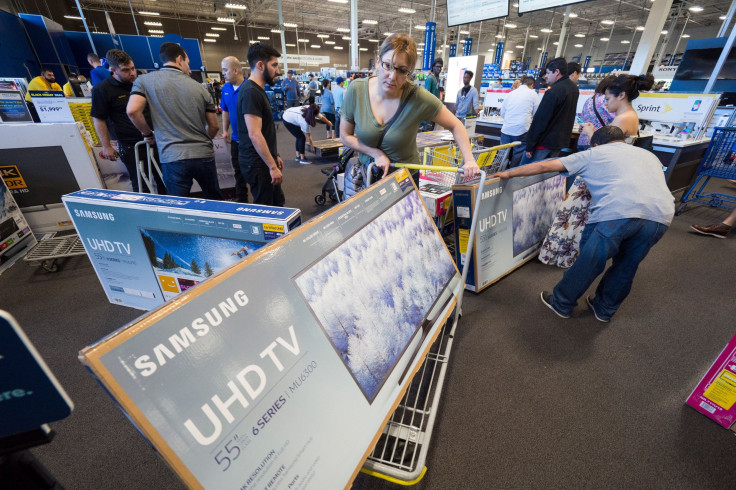 Since Cyber Monday 2017 is here, we have drawn up a list of the best deals on particular products comparing the prices on multiple sites. We know you have little time to waste to get the best deals, so without further ado, here's the list.
Amazon Echo Plus
$119.99(down by $30 from original price)
The Echo Plus is obviously a very hot product and if you haven't heard of it yet, the only reason is you just woke up from a year-long coma. Even if that's the case, know that this popular product is on sale on its parent's site for a great price.
Amazon All-New Echo
$79.99(down by $20 from original price)
The All-New Echo went on sale at this same price on Black Friday as well. If you missed the deal then, now's your chance to snatch it. It's a good deal- even the original Echo was sold on Prime Day 2017 for $10 more than this.
Amazon Echo Dot
$29.99(down by $20 from original price)
If the two above-mentioned deals aren't for you, then you might wish to consider this one. For here, you have the Echo Dot at its lowest ever price offering. The product went on sale for the same price on Black Friday as well. So, if you missed that, this is redemption.
Amazon Fire TV Stick
$24.99(down by $15 from original price)
This again is a lowest-price-ever deal. The bundle comes at a sweet $24.99 which was the same price it went on sale Black Friday.
Amazon Prime Membership Trial
Free
While you are sorting through the product rack, why not sign up for the 30 days Prime Membership for free? With the membership, Amazon would ship you your purchases absolutely free. And since the free trial lasts 30 days, you could do all the holiday shopping at that time and cancel it afterward if you wish-without incurring any penalty.
Galaxy S8, S8 Plus and Note 8
Save $350 or $300
You stand to save $350 or $300 on a purchase of Galaxy S8 Plus, Galaxy S8 and Galaxy Note 8 from Best Buy, provided you make the purchase by activating a monthly installment plan(for select plans only). The amount you save is mentioned here as either $350 or $300 because there seems to be some ambiguity. While the Cyber Monday and says $300, on the Best Buy website, it's mentioned as $350. Either way, it's a good deal.
View deal here
Xbox One S 500GB Console + Free Game + 1-Month Game Pass
$189(down by $60 from original price)
Hands down the best Xbox S deal for Cyber Monday. This one is in the Microsoft Store. While most other stores sell the Xbox One S 500GB console for $189, here, they include a free game along with a one-month game pass.
View deal here
Samsung 43- inch 4K UHD TV with Xbox One S 500GB bundle
$499(down by $250 from original price)
A highly admired Samsung television along with an equally admired gaming console. And just look at that price listed on Sam's Club. Nothing more need be said.
Galaxy S8 or Galaxy Note 8(smartphone trade-in)
Save up to $400
This deal is available on samsung.com. If you trade-in an eligible smartphone, you could save up to $400 on the aforementioned Samsung phones. The deal was introduced on Black Friday but remains the same.
Site-wide deal on Target
15% off
Pretty much everything you need to do about this deal is there in the heading and the discount percentage mentioned. In case you were wondering, electronic products are also included in the deal. Also, you don't have to apply any coupon code to avail the offer.
Extra 5% off at Target
Aside from the above deal, you could get an additional 5% off on prices from Target if you use the Target REDcard. You can sign up for the card using the link below.
Straight Talk Samsung Galaxy S7
$299(down by $200 from original price)
Here's a good deal on Walmart. While most of the smartphone deals this Cyber Monday brings you only gift card kickbacks, this is a great price offer for a very good smartphone.
RCA 55-inch 4K Roku Smart HDR LED TV
$379(down by $420 from original price)
Another great deal on Walmart. The price for the same TV on Black Friday was $429.99 and it's even better here.
© Copyright IBTimes 2023. All rights reserved.