Best Restaurants In US: OpenTable Reveals Top-Reviewed Dining Spots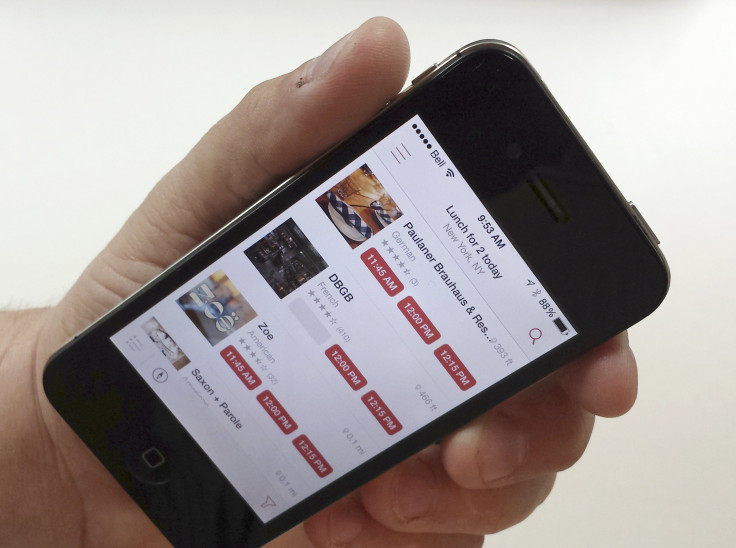 With OpenTable accommodating over 21 million diners a month, the online restaurant reservation service is a leading resource for diners and culinary enthusiasts across the country. On Thursday, the online food service and reservation site, which was acquired by The Priceline Group in 2014, announced its Top 100 Hot Spot Restaurants in the U.S. after looking over 10 million submitted restaurant reviews of over 25,000 restaurants.
The dining experience was the key to most of the top-ranking restaurants' success, according to the website's ranking. The lively atmosphere, good ambiance, live entertainment and a bustling bar scene were all important to the diners.
"This year's winning restaurants are pulsing with energy from both diner and the eateries' atmospheres, creating an infectiously energetic dining experience," OpenTable's Chief Dining Officer Caroline Potter said in a statement.
Read: OpenTable Reservation Service Lands On Google Maps' Menu
More than ever, Americans are choosing to dine out, as Quartz pointed out in June 2016. Diners are also expanding their palates, as some of the most of the popular cuisines included Asian, Brazilian, Italian, Latin, Mexican and Spanish.
Top contenders in popular cities and major metropolitan areas included .ink in Los Angeles, along with Barton G. The Restaurant in Miami Beach, and Vandal in New York City.
The two states with some of the best-ranked restaurants? Florida had 17 must-try spots while California boasted 15. New York and Ohio both totaled nine spots each.
The OpenTable Top 100 Spots list was compiled from reviewers between the dates of Feb. 1, 2016, through Jan. 31, 2017. The list was organized alphabetically, and some of the winning spots included: 4 Bells (Minneapolis, Minnesota); Acorn (Denver, Colorado); The Bayou (Bethlehem, Pennsylvania); Café Tu Tu Tango (Orlando, Florida) and Don & Charlie's (Scottsdale, Arizona).
© Copyright IBTimes 2023. All rights reserved.