Betting On Bitcoin, Two Las Vegas Casinos Allow Virtual Currency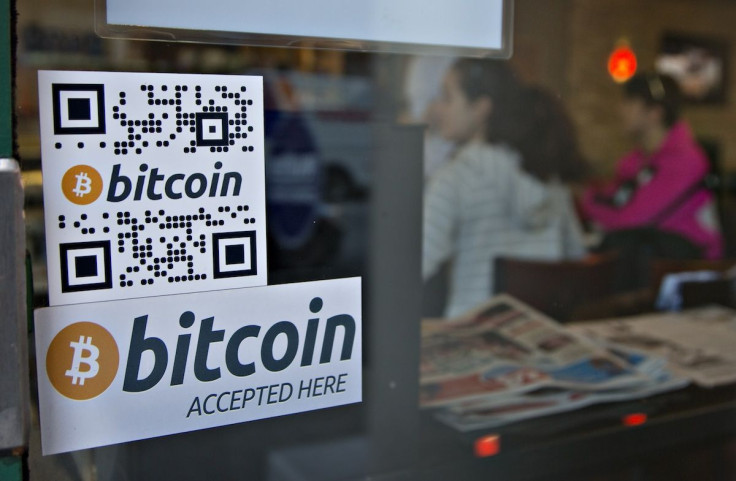 Las Vegas is a city that sustains itself on novelties, so it should come as little surprise that two of its hotel casinos will become the first in the nation to accept the unregulated digital payment system known as Bitcoin.
The D Las Vegas Casino Hotel and Golden Gate Hotel & Casino, both recently upgraded and under the same ownership, will allow virtual currency starting Wednesday morning at five on-property locations, including the two front desks, a gift shop and two restaurants.
The hotels will process Bitcoin purchases through BitPay, a service that handled more than $100 million worth of transactions in 2013 and allows merchants to accept Bitcoins in the same way as they would Visa, MasterCard or Paypal. Each cashier at the hotels will have tablets programmed with BitPay, and each customer will pay for services using their mobile wallets.
Derek Stevens, co-owner of the two casinos, said he decided to become a test dummy for the new currency following increasing demand from customers. "Both of our casinos are located in Downtown Las Vegas, which has really become the technology hub for all of Las Vegas," he explained in a telephone interview. "There are several high-tech startups downtown, and what we noticed was that more and more people were asking if they could use Bitcoin. We did some research and thought, 'We ought to let them'."
Stevens believes the move was natural for the company, which prides itself on innovation. Built in 1906, Golden Gate is Las Vegas' oldest casino and was the first hotel in town with a phone (the telephone number was 1). "Take that up to 2014 and I think the tradition continues as we become the first to introduce Bitcoin," he said.
Bitcoin is a "currency without borders" that first emerged in 2009 and is not created or distributed by traditional banks. Rather, users buy Bitcoins through Internet exchanges and store them in a virtual wallet accessible online. Advocates say the virtual currency gives users more flexibility to do what they want with their money whenever they want to do it, with no change fees and no closing hours.
Bitcoin experienced strong growth in 2013 despite rapid fluctuations in value, emerging from the black hole of the Internet to the fringes of the mainstream. Just two weeks ago, Salt Lake City-based Overstock.com became the first major online retailer to accept Bitcoins as a valid form of payment, while the Sacramento Kings NBA team will become the first professional sports franchise to accept Bitcoins for courtside seats beginning March 1.
Stevens said there are a number of elements that explain why Bitcoin is so intriguing that go beyond the fact that the sheer novelty of it could bring in extra business. "It has low transaction fees and can handle transactions with such a fast speed. It has advantages over credit cards, too. In today's day and age with credit card fraud, some have called Bitcoin far safer and more secure to use."
The casino owner believes others in the retail and hospitality industry will jump on board too. "We've had quite a bit of interest from non-U.S. tourists, so I think it's going to be very interesting to see how many people want to come to the U.S., come to Las Vegas and come to our casinos and try it out."
While you can purchase rooms, food and drinks with Bitcoins at The D and the Golden Gate, U.S. dollars remain the only currency accepted on the casino floor. In fact, state regulators made it clear Tuesday that Vegas visitors aren't likely to exchange chips for Bitcoins any time in the foreseeable future.
"Bitcoins are not allowed for gaming usage in Nevada casinos," A.G. Burnett, Chairman of the Nevada State Gaming Control Board, explained in an email. "There is no push to allow Bitcoins for such gaming activities, and the Board has no plans to allow them."
Be that as it may, there is nothing to stop other hotels, restaurants or tourist attractions from jumping onboard the Bitcoin bandwagon. It may be a risky bet, but gambling just so happens to be a Vegas specialty.
© Copyright IBTimes 2023. All rights reserved.