Biden Says 'World Will Be Stronger' Amid Rising Gas Prices
As gas prices hit five weeks of record highs, President Biden had a message for Americans on Monday, saying, "the world will be stronger and less reliant on fossil fuels when this is over."
Biden made the comments at a joint press conference with Japan Prime Minister Fumio Kishida.
Commenting on the rising gas prices, which reached a new record high national average on Tuesday of $4.598 per gallon, according to the American Automobile Association (AAA), Biden said that "we're going through an incredible transition."
He continued, "God willing, when it's over, we'll be stronger and the world will be stronger and less reliant on fossil fuels when this is over."
Gas prices are up more than 47 cents a gallon than they were a month ago and have risen over $1.55 a gallon from a year ago, according to AAA. Diesel prices have recently fallen in the last week, standing at $5.549 per gallon, according to the automobile group.
All states in the U.S. are seeing gas prices over $4 per gallon, with California taking the biggest hit with the average price of gas in the state at $6.069 per gallon.
Some experts predict gas prices could near $5 a gallon by the end of summer with JPMorgan expecting $6 a gallon by August.
During the press conference, Biden mentioned the measures the administration has already taken to prevent gas prices from rising even higher, including releasing millions barrels of oil from the U.S. Strategic Petroleum Reserve.
Biden said, "And what I've been able to do to keep it from getting even worse — and it's bad. The price of gas at the pump is something that I told you — you heard me say before — it would be a matter of great discussion at my kitchen table when I was a kid growing up. It's affecting a lot of families.
"But we have released over two hundred and, I think, fifty-seven thousand — million barrels of oil, I should say. Us and the rest of the world we convinced to get involved. It's helped, but it's not been enough. "
Crude oil was trading at $113.9 a barrel early Tuesday morning, according to OilPrice.com.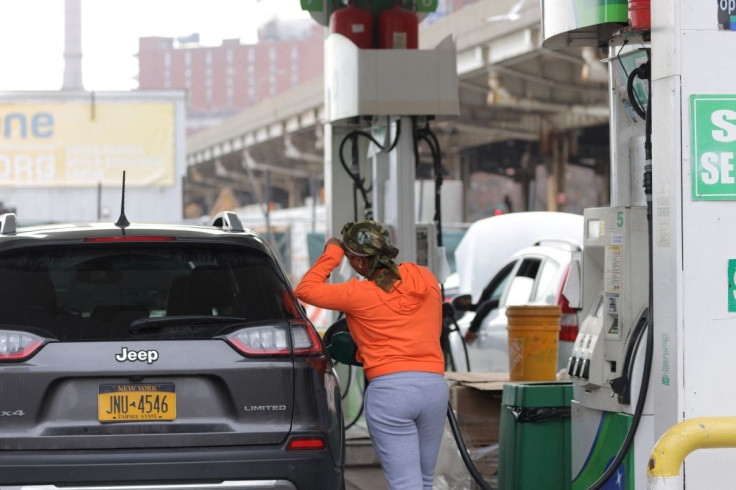 © Copyright IBTimes 2023. All rights reserved.