Rising Gas Prices To Pinch Americans On Memorial Day
Thursday marked another day of record gasoline prices in the U.S. as the new national average hit $4.589 per gallon. The national average on Wednesday was $4.567 per gallon.
Drivers across the country are feeling the pinch as gas prices rise daily with every state above the $4 per gallon threshold. And with the Memorial Day holiday just days away, some experts predict gas prices could spike even higher as Americans take to the road for weekend getaways.
Gas tracker site GasBuddy said it forecasts gas prices to rise to about $4.65 per gallon for the holiday weekend, a 51% increase from last year.
"Against a backdrop of gas prices that have continued to set new records ahead of Memorial Day, Americans have been resilient in their desire to hit the road, but we're certainly seeing increased hesitancy due to rising prices at the pump," Patrick De Haan, the head of petroleum analysis for GasBuddy, said in a statement. "Soaring inflation has led to uncertainty over rising costs. The COVID factor is still present, but has been dwarfed this year by Americans' concern over high gas prices and dwindling affordable travel options to make use of the best months of the year."
While some experts at JP Morgan told CNN they estimate that gas prices could rise to $6 per gallon by the end of summer, De Haan doesn't see it happening, suggesting that $5 per gallon as the national average is more likely. But he did say that $6 per gallon is "not impossible. But improbable. For now."
California is experiencing $6 per gallon gas prices, with the average gas price in the state at $6.061 a gallon, according to the American Automobile Association (AAA).
The lowest gas prices can be found in Oklahoma and Kansas, which reached $4.032 and $4.044 per gallon, respectively, on Thursday, AAA reported.
Yardeni Research estimates that U.S. households are spending the equivalent of $5,000 a year on gasoline, up from $2,800 in 2021, as reported by CNBC.
Volatile oil prices, compounded by the change to summer fuel blends, the Russian invasion of Ukraine and surging inflation have sent gas prices surging in recent months.
Crude oil prices were at $107 per barrel early Thursday morning, according to OilPrice.com.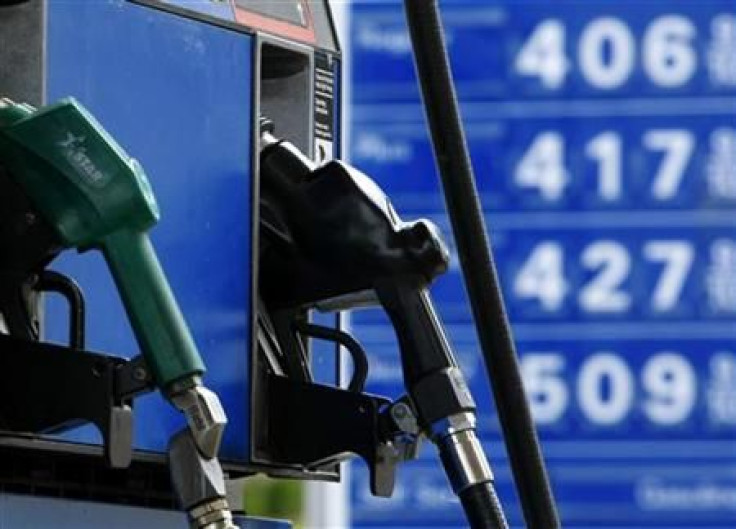 © Copyright IBTimes 2022. All rights reserved.
FOLLOW MORE IBT NEWS ON THE BELOW CHANNELS