$6 Per Gallon Could Soon Become A Reality As Gas Prices Continue To Soar
Gas prices just continue to rise, shooting up again overnight to another new record national average of $4.567 per gallon.
As of Tuesday, every state in the U.S. had reached $4 a gallon for the first time in the country's history, with California seeing the highest national average at $6.021 per gallon, according to the American Automobile Association (AAA). On Wednesday, the Golden State had shot up to $6.050 per gallon, the auto group indicated.
But experts warn that California may not be alone at $6 a gallon as it could become the national average before the end of the summer.
Natasha Kaneva, head of global oil and commodities research at JPMorgan, told CNN, "There is a real risk the price could reach 6+ a gallon by August."
JPMorgan cited concerns of peak driving demands during the summer vacation season compounded by Russia's invasion of Ukraine, CNN reported.
JPMorgan said in a report obtained by the news outlet dubbed "Cruel Summer" that "US retail price could surge another 37% by August."
But Patrick De Haan, head of petroleum analysis at GasBuddy, thinks that gas prices could get close to $5 per gallon by the end of this week. He also suggested that a recession may hit before a national average of $6 per gallon is actually reached.
"I personally think we'd see a recession before we'd see a national average of $6," he told CNN. However, De Haan hedged, saying that given the increasing gap between supply and demand, he didn't "think much is impossible in this market."
As oil prices hover around $110 per barrel, JPMorgan did add that "demand may continue to come in below our expectations," as has occurred throughout the year by an average of 500,000 barrels per day.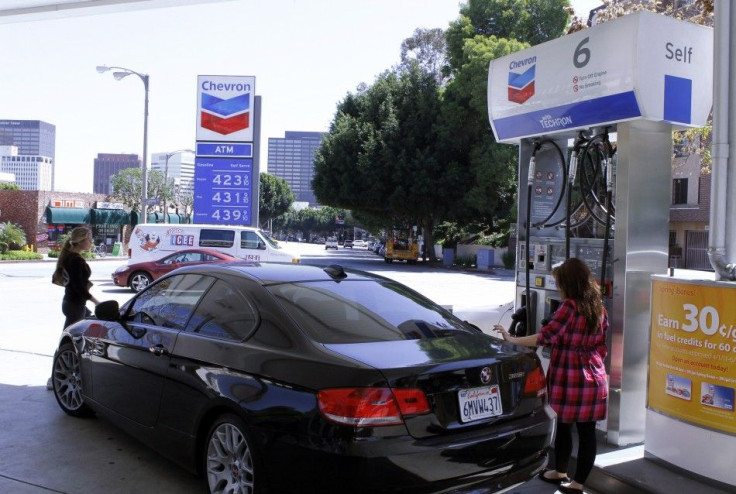 © Copyright IBTimes 2022. All rights reserved.
FOLLOW MORE IBT NEWS ON THE BELOW CHANNELS