Gas Prices Just Keep Soaring Higher: All US States Reach $4 Per Gallon Or More
Gas prices hit another record on Tuesday, marking the first time in history that the price of gas in every state in the U.S. is at least $4 per gallon.
The national average price per gallon of gas reached $4.523 on Tuesday, a new high for the country, according to the American Automobile Association (AAA).
California also saw its gas prices reach $6.021 per gallon, another new high for the state and the most significant price hit in the country, AAA indicated. The Golden State now has the highest gas prices in the country, up 31 cents over April and an increase of $1.89 over a year ago.
On Monday, the states of Georgia, Kansas, and Oklahoma were still below $4 a gallon, creeping over the benchmark overnight. Georgia is now reporting an average gas price of $4.06 per gallon, Kansas is at $4 per gallon, and $4.01 per gallon was reached on average in Oklahoma, AAA reported.
Drivers are being pinched by rising gas prices, which are not expected to drop anytime soon as crude oil prices hover around $110 per barrel.
Patrick De Haan, head of petroleum analysis at GasBuddy, expects gas prices to hit near $5 per gallon by the week's end.
He said in a statement that "Prices later this week could be closer to $5 per gallon than $4, as demand continues to edge higher and inventories of both gasoline and diesel continue to decline, temperatures warm and motorists get back outside and we near the Memorial Day weekend, the start of the summer driving season."
Compounding the issue is the switch to summer blends of gasoline which can add 7 to 10 cents a gallon to the price of fuel each year, AAA said in a statement.
Diesel prices have also been affected, with the national average per gallon reaching a record $5.573 on Tuesday, up $2.40 over 2021, according to the automobile group.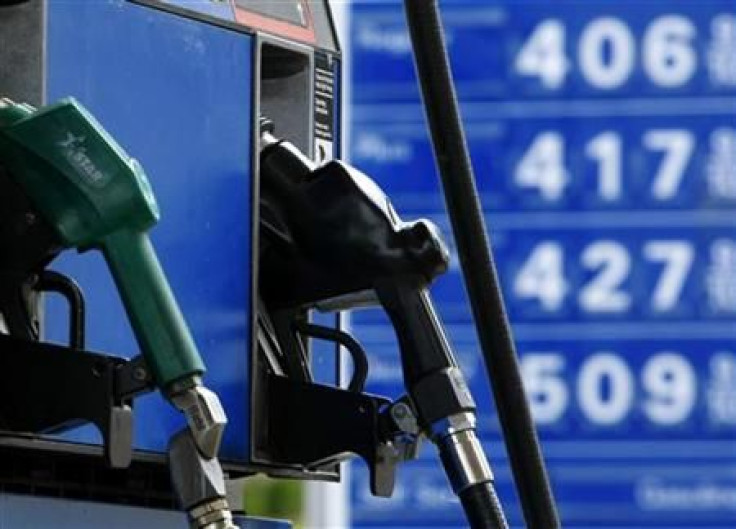 © Copyright IBTimes 2023. All rights reserved.
FOLLOW MORE IBT NEWS ON THE BELOW CHANNELS