How To Find The Cheapest Gas Prices And Save At The Pump
As gas prices across the country continue to rise amid the Russia-Ukraine conflict, finding ways to fill up at the pump can be a challenge. However, there are ways to save on your per gallon fill-up.
The national average price of gasoline broke a record in the U.S. on Monday as it spiked to $4.104 per gallon, and it is expected to reach a staggering $4.846 per gallon average across the nation in the next two weeks, according to the fuel tracking app GasBuddy.
"Americans have never seen gasoline prices this high, nor have we seen the pace of increases so fast and furious. That combination makes this situation all the more remarkable and intense, with crippling sanctions on Russia curbing their flow of oil, leading to the massive spike in the price of all fuels: gasoline, diesel, jet fuel and more," Patrick De Haan, head of petroleum analysis at GasBuddy, said in a statement.
"It's a dire situation and won't improve anytime soon. The high prices are likely to stick around for not days or weeks, like they did in 2008, but months," he added.
While the cost of gas may not improve anytime soon, some retailers like Sam's Club, Costco, Walmart and Kroger may offer some relief with their perk and incentive programs.
Sam's Club and Costco have their own gas stations which offer fuel at a discount to club members.
Sam's Club is offering an annual membership for $45 or its Plus membership for $100, which features free shipping and additional service options.
Costco's memberships start at $60 a year for two cards per household with access to all of its stores worldwide, including its gas stations. Its Executive membership costs $120 a year and offers 2% back on qualifying purchases up to $1,000 a year.
While the gas discounts will vary by location, members will also save on merchandise in-store.
Consumers can save through Walmart's Walmart+ membership by using its gas stations, Murphy locations and Sam's Club gas pumps, where they will save $0.05 per gallon.
Memberships to Walmart+ are $12.95 a month or $98 a year. Walmart+ members will also receive free unlimited delivery, early access to Walmart deals, and mobile scan-and-go shopping in-store with the service.
Also offering fuel incentives is grocer Kroger through its Fuel Points program when using its shoppers' card. Every $1 spent equals one fuel point, and every 100 fuel points earned can be redeemed for $0.10 off a gallon at Kroger's fuel centers and participating Shell gas stations.
Kroger offers additional promotions to earn 2 times or 3 times the fuel points by buying certain merchandise, allowing the fuel savings to add up quickly.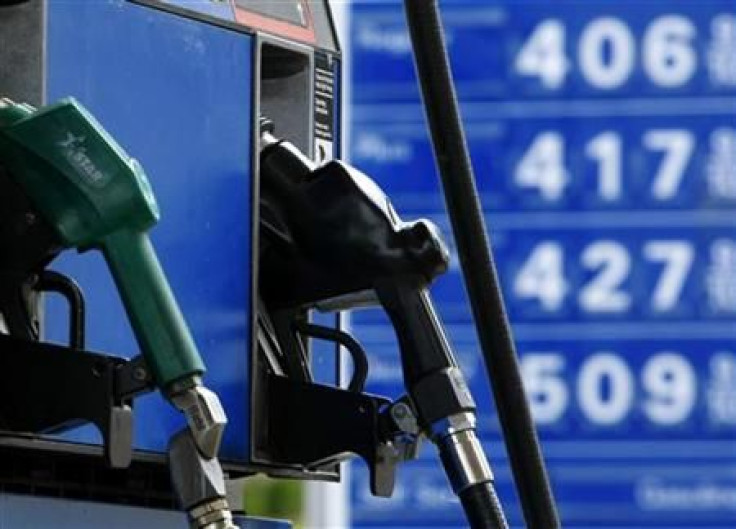 © Copyright IBTimes 2023. All rights reserved.
FOLLOW MORE IBT NEWS ON THE BELOW CHANNELS