Bill Gates Bought A Porsche Taycan: Here's What Elon Musk Had To Say
When Bill Gates revealed that he had purchased a Porsche (PAH3.DE) Taycan instead of a Tesla (TSLA) in an interview, Elon Musk had some disappointing words for the Microsoft (MSFT) founder on Twitter.
Gates announced his all-electric Porsche Taycan purchase in an interview with YouTuber Marques Brownlee when pressed about climate change and the impact that electric vehicles could make.
Gates responded to the question by complimenting the progress that Tesla has made in creating change not only in the environment but also in the minds of consumers.
"And certainly Tesla, if you had to name one company that's helped drive that, it's them," Gates said in the interview.
But Gates then revealed that he had purchased a Porsche Taycan as his electric car of choice, saying "I just got a Porsche Taycan. I have to say, it's a premium-price car but it is very, very cool. That's my first electric car and I'm enjoying it a lot."
Musk responded on Twitter to a user that asked about Gates' new purchase, saying "My conversations with Gates have been underwhelming tbh [to be honest]."
Tesla's Model S has been pitted against the Porsche Taycan Tubo S in speed. Musk previously disputed race times from "Top Gear" that suggested that the Taycan is faster than the Model S by 0.07 seconds when hitting zero-to-60 mph. Instead, he suggested race times posted by Drag Race Times, which showed the Model S beating the Taycan by a wider margin.
Shares of Microsoft were up 0.85% as of 2:35 p.m. EST on Tuesday while shares of Tesla stock were up 6.14% at the same time. Shares of Porsche stock were down 1.59% at market close.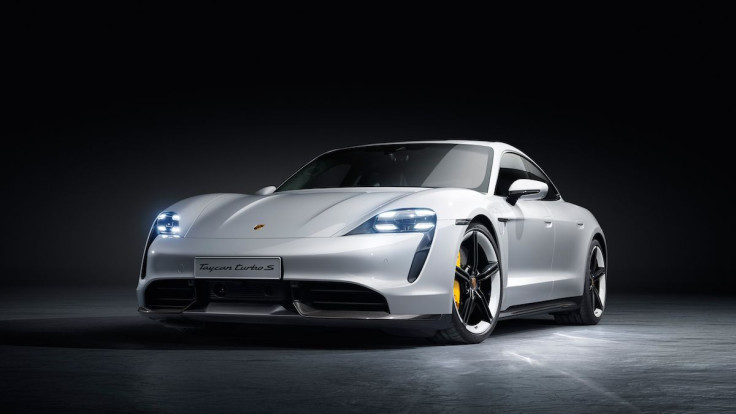 © Copyright IBTimes 2022. All rights reserved.
FOLLOW MORE IBT NEWS ON THE BELOW CHANNELS