Bill O'Reilly Re-Signs With Fox: 10 Controversial Quotes From 'Factor' Host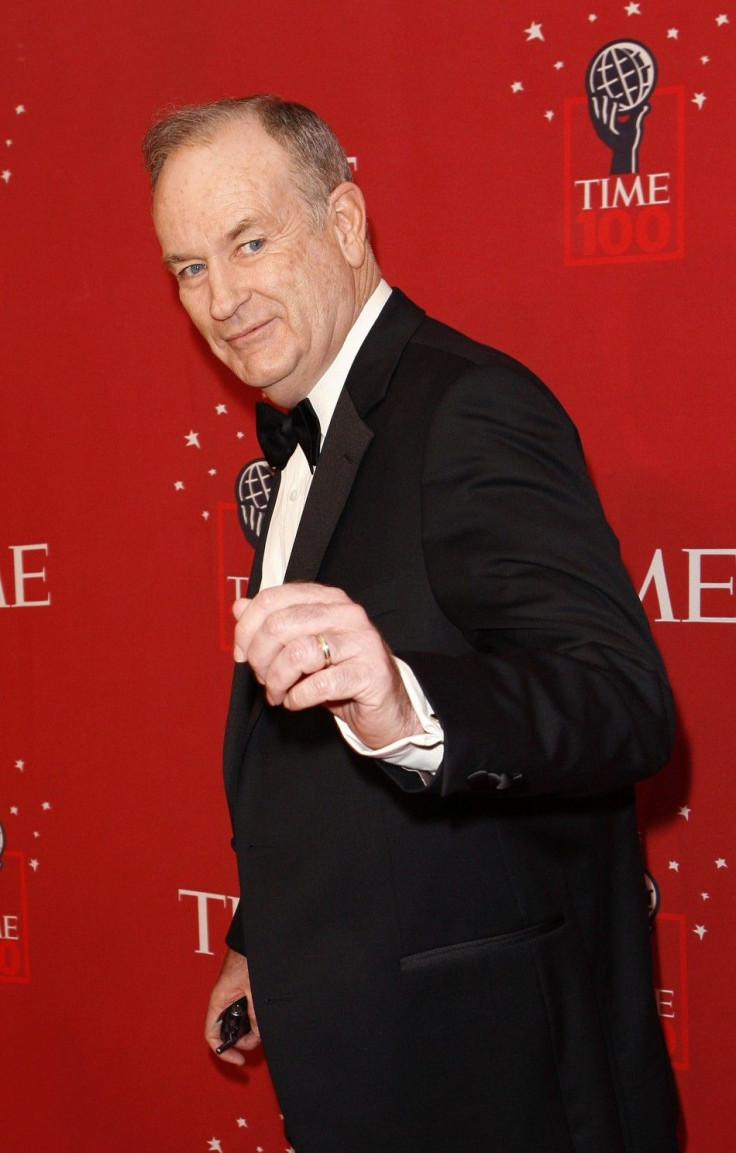 Bill O'Reilly, one of the most controversial and most-watched figures in cable news, re-signed a multi-year deal with Fox News. Terms of the deal were not disclosed by Fox.
Bill's immense talent, intellect and raw convictions are an extremely rare combination in television and exemplify why The O'Reilly Factor has been the number one program in cable news for more than a decade, said Fox News Chairman and CEO Roger Ailes in a statement. He is a tremendous force in the business and has helped to make FOX News the success story it is today.
O'Reilly joined Fox News in 1996, when he hosted The O'Reilly Report, the forerunner to his hit cable news show, The O'Reilly Factor.
It's been great fun in challenging the establishment and exposing the corruption across the nation, Bill O'Reilly said of his new multi-year deal. The Factor takes pride in holding people accountable and I especially look forward to the exciting news cycle ahead. FOX News has become the primary force in television news under Roger's leadership and I'm delighted to continue there for years to come.
O'Reilly's show has been No. 1 in the 8 p.m. time slot for 136 months, according to Nielsen Media Research.
The O'Reilly Factor has been the most-watched cable news show for 125 consecutive months and averages 4.5 million viewers a day.
O'Reilly's success is due to his opinionated nature and, at times, being a lightning rod for controversy. In fact, O'Reilly provides a great deal of fodder for those who oppose his views. For example, the O'Reilly Factor host had been a perennial Worst Person In The World awardee on shows hosted by the left-leaning host Keith Olbermann.
It appears O'Reilly is having the last laugh in the O'Reilly-Olbermann showdown, with Keith out of a job and Bill re-signing a new deal with Fox News.
Here are 10 of O'Reilly's most controversial quotes and positions over the years:
1. George Tiller
Tiller, medical director of a Wichita, Kan., women's clinic that provided late-term abortions, was gunned down at close range in May 2009 by Scott Roeder, a fervent anti-abortion activist.
O'Reilly had been accused by liberals of inciting the violence for referring to Tiller as Tiller the baby killer, and saying the doctor had blood on his hands for performing the abortions.
2. Sylvia's
After O'Reilly dined at Sylvia's, the famed Harlem restaurant, he shared the experience with listeners of his radio show in 2007. Some observers felt the remarks were racist, although O'Reilly's Fox News colleague, Juan Williams, who is black, defended O'Reilly.
I couldn't get over the fact that there was no difference between Sylvia's restaurant and any other restaurant in New York City. I mean, it was exactly the same, even though it's run by blacks, primarily black patronship, O'Reilly said. There wasn't one person in Sylvia's who was screaming, 'M-Fer, I want more iced tea.' You know, I mean, everybody was -- it was like going into an Italian restaurant in an all-white suburb in the sense of people were sitting there, and they were ordering and having fun. And there wasn't any kind of craziness at all.
3. Hurricane Katrina
O'Reilly said that he wished Hurricane Katrina would have destroyed the United Nations. The Fox News host was talking about then-President George W. Bush visiting the UN.
I just wish Katrina had only hit the United Nations building, nothing else, just had flooded them out. And I wouldn't have rescued them, O'Reilly said in September 2005.
4. San Francisco
The liberal-leaning city is a frequent O'Reilly target. But did this comment about the city wanting to ban military recruiting cross the line when he injected a hypothetical al-Qaeda plot to blow up the city?
And if Al Qaeda comes in here and blows you up, we're not going to do anything about it. We're going to say, look, every other place in America is off limits to you, except San Francisco. You want to blow up the Coit Tower? Go ahead, O'Reilly said.
5. Chicago
O'Reilly compared Chicago's South Side to Haiti, the poorest country in the western hemisphere:
If you've ever been to the South Side of Chicago, I mean, it's a disaster, all right? It's like Haiti, it's like -- I've been to Haiti a couple of times. I support some charities there, but Haiti just never gets better, no matter how much money you put in there because they don't have a system, O'Reilly said, according to this Media Matters transcript. And I said the government can't do it but, Obama really believes the government can do it.
6. ACLU
O'Reilly said only al-Qaeda is more dangerous to America than the American Civil Liberties Union.
I have to pick on the ACLU because they're the most dangerous organization in the United States of America right now. There's nobody even close to that. They're, like, second next to Al Qaeda, O'Reilly said on his radio show on June 2.
7. Nancy Pelosi and Harry Reid
These two leading Democrats are constant targets of Republican criticism. As part of his Bold & Fresh Tour with Glenn Beck, O'Reilly said he would have House Minority Leader Nancy Pelosi (D-Calif.) and Senate Majority Leader Harry Reid (D-Nev.) kidnapped, and that he would have Pelosi water-boarded:
You gotta kidnap Pelosi and Reid, O'Reilly said he would tell then-CIA Director Leon Panetta if O'Reilly were an advisor to President Barack Obama, according to this audio transcript from Media Matters. Don't hurt them, don't hurt them, OK? But take them to an undisclosed location. No waterboarding. Well, maybe with Nancy.
8. MoveOn.Org
O'Reilly likened the liberal advocacy group to the Ku Klux Klan:
It is not a stretch to say MoveOn is the new Klan, the host said on The O'Reilly Factor in 2008.
9. Kwanzaa
O'Reilly was unsure if there was an official symbol for Kwanzaa, the African-American holiday that celebrates black culture. And when he thought out loud about the subject, he was either ignorant or racist, depending on your view, when he said 'a 50 Cent' should be the symbol for Kwanzaa, a reference to the rapper/actor:
There's no Kwanzaa symbol. Maybe -- is there a 50 Cent that we have to put up or something? Is there a Kwanzaa symbol? What is that? It's a candelabra like Liberace had? Alright, we'll put that up, too. I don't mind, O'Reilly said.
10. Jennifer Moore
O'Reilly suggested Jennifer Moore, an 18-year-old who was raped and murdered, was asking for it by her dress:
She was 5-foot-2, 105 pounds, wearing a miniskirt and a halter top with a bare midriff, O'Reilly said. Now, again, there you go. So every predator in the world is gonna pick that up at two in the morning.
© Copyright IBTimes 2023. All rights reserved.