Bitcoin Exchange MtGox Meltdown Update: Karpeles Is Still Working, Wants To Be Left Alone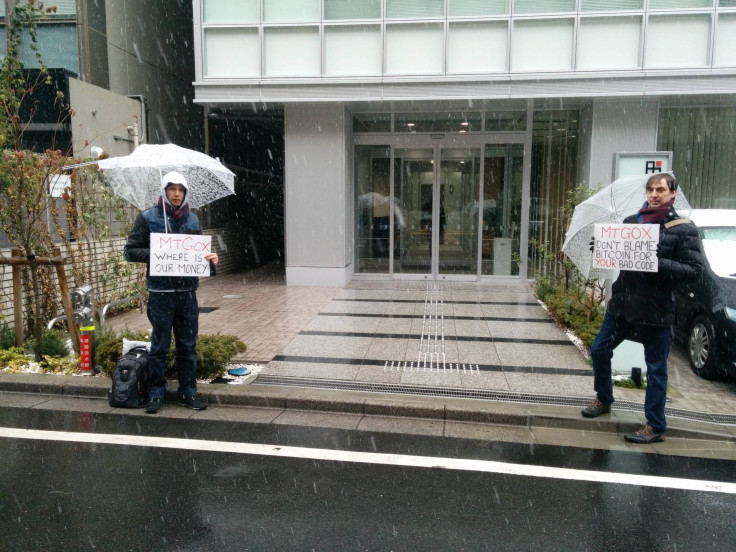 After two days of scant information coming out of the embattled bitcoin exchange MtGox, CEO Mark Karpeles on Wednesday put another brief statement up on MtGox.com. The three-sentence statement tells investors and interested parties that Karpeles is still working but gives no information on what the CEO or the MtGox team is actually doing. The second such statement in a few days further drives frustration with the once-largest bitcoin trading site.
"I would like to use this opportunity to reassure everyone that I am still in Japan, and working very hard with the support of different parties to find a solution to our recent issues," states Karpeles. "Furthermore, I would like to kindly ask that people refrain from asking questions to our staff. They have been instructed not to give any response or information. Please visit this page for further announcements and updates."
"Recent issues" is an understatement. At the beginning of February, MtGox halted withdrawal transactions after noticing potential theft via a flaw in the bitcoin protocol called transaction malleability. In simple terms, here's how transaction malleability works: If party one sends money to party two, the transaction is recorded on a public ledger called the blockchain, for all to see. Each transaction has a specific identification number. However, if done correctly and quickly, that transaction ID (TXID) can be manipulated by a third party, changing the TXID before it is confirmed to the blockchain. When the new TXID is confirmed, party two receives its bitcoin.
Here's where it gets tricky. Party two tells the exchanger that he never received his bitcoin and gives the old TXID that appears on the exchanger's own transaction log as a reference. The exchanger confirms the funds were never sent by searching the blockchain for the old TXID. Then they resend the bitcoin with the old TXID, which then confirms it to the blockchain. Now party two has been given double funding for the single transaction.
MyGox's Feb. 7 halting of withdrawals sent shudders through the bitcoin world. Prices fell on other exchanges, despite having no connection to MtGox. In the following week, Bitstamp and BTC-e, two other bitcoin exchanges also halted withdrawal capability but made fixes to their software within a few days. Where the others succeeded in fixing their issues, MtGox has failed miserably and spiraled out of control. In the weeks following the withdrawal halt, prices crashed 90 percent on the site, dropping from an average value of $900 at the end of January to a low of $90.
On Sunday, Feb. 23, MtGox halted bitcoin trades, something they had said they wouldn't do. Coincidentally, on the same day, MtGox cleared its Twitter account. Then, the next day the site went blank. The site's disappearance coupled with silence from Karpeles caused many to declare MtGox's death, some even going so far as to declare bitcoin dead.
But if Karpeles is to be believed, MtGox isn't dead. While he wants investors to believe that he is working to correct his errors, the short messages and relative radio silence isn't inspiring confidence in a company that has lost a majority of trust. He even addresses the speculation that his quiet has bolstered trust, only to dismiss it off handedly and provide nothing as an olive branch to investors. Instead, with the subtly of an office weirdo, he asks people to stop bothering him and his team while they work.
© Copyright IBTimes 2023. All rights reserved.