Bitcoin Price Hits Highest Since Oct. 2019: Analysts Explain Surge
KEY POINTS
BTC rose to its highest level not seen since Oct. 2019
Analyst says strong volume and momentum plus a close above the 200-day moving average is what caused the recent surge
For Bitcoin to blow by $10,000 and reach $11,500, it must close above $9,500 on a weekly basis according to another analyst
Bitcoin (BTC) is trying to keep the streak that started in the first few days of January alive as it approached its highest point since October last year. BTC hit the $9,700 mark on Wednesday afternoon before it fell slightly under $9,600 a few hours later.
The top crypto now posted close to 3 percent price appreciation in the first five days of February, which is a tad bit slower compared to the same week last month that recorded 11 percent -- yet, the week isn't over.
As to what contributed to BTC's surge in January after being caught in a downturn for half a year can be pointed to several factors. One is its correlation to gold that slowly turns the most popular crypto into a macro asset, and like gold, it has been observed to have ticked higher during the U.S.-Iran conflict.
Then, there are the improvements Twitter CEO Jack Dorsey is making around BTC that some have attributed to be the cause of the three-day rally back in Jan. 26. And, perhaps the most bullish factor of all is the highly anticipated halving.
Former eToro analyst Mati Greenspan told Forbes that BTC closing above the 200 DMA is very significant in the climb to its new high point in addition to strong volume and momentum.
Charles Hayter, co-founder, and CEO of CryptoCompare, also told Forbes that the number of indexes shows a global movement to develop products that allow investors exposure to digital assets.
Against Tesla
Bitcoin's continued rally has also been pitted against Tesla's by the media lately because the automaker's stock has outperformed the crypto in the previous month, with 55 percent over BTC's 30. But Tesla's stock has appreciated to a high of $968 in two consecutive session and sellers seem to have stepped in. Now, an evening star pattern appears on Tesla's chart.
Above $10,000 and beyond
For Bitcoin to overtake Tesla and see its price crank up to over 20 percent, one particularly accurate analyst says that BTC should have a weekly close above $9,500. Filb Filb, who has been right on numerous occasions on where BTC is heading, says that "every time Bitcoin turns $9,500 to support [on a weekly basis], it goes to $11,500."
At $9,625 as of press time and still Thursday and Friday to go, that weekly close will not go unnoticed.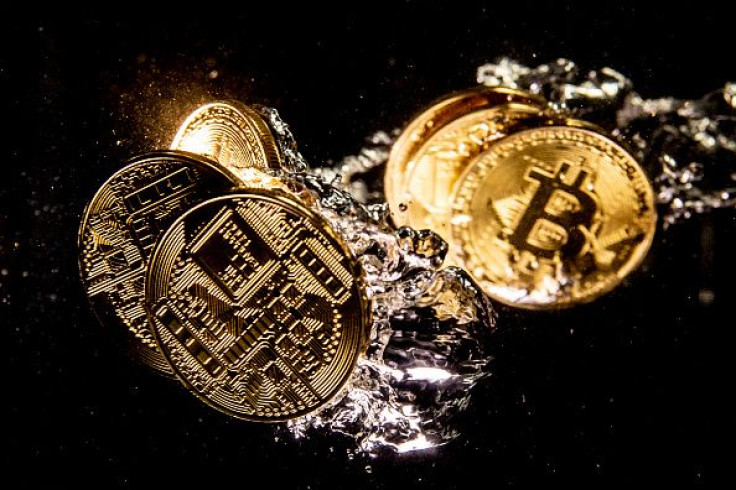 © Copyright IBTimes 2023. All rights reserved.