Black Friday 2015 Deals From Wal-Mart, Sam's Club, Best Buy, Target Surface For Xbox One, PS4, Apple Products And More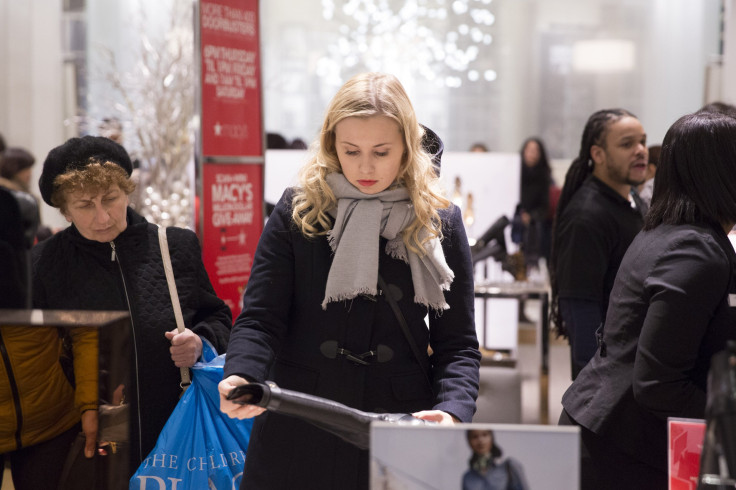 Black Friday is still a few weeks away, but many U.S. retailers are already starting to roll out their deals along with teasers for sales on the actual day. As in previous years, big-box retailer Wal-Mart will be offering deals on consumer electronics like the PS4, Xbox, Apple devices and other products.
Rumor has it the Xbox One will be available with a price tag of $299.99 at Wal-Mart along with a $30 to $50 gift card, iDigital Times reported.
The PlayStation 4 is also likely to be available for $299.99 along with $30 to $50 gift cards. Sam's Club, its subsidiary, will be offering enticing deals starting Nov. 14. It will be selling the 64 GB and 128 GB editions of the iPad Air 2 Wi-Fi only model with a discount of $150.
The iPhone 6S with 16 GB storage is rumored to be available for $99 along with two-year agreement on Nov. 14. The 64 GB and 128 GB models will be available with an on-contract price of $199 and $299, respectively. The iPhone 6S Plus with 16 GB, 64 GB and 128 GB storage options will be available with an on-contract price of $199, $299 and $399. On Black Friday, the iPad Air Wi-Fi + Cellular models will be available at a discount of $175, Best Black Friday reported.
Best Buy is currently running pre-Black Friday sales. It is offering exciting discounts like $70 off on Apple TV for iPhone 6 or 6 Plus on-contract buyers, PS4 with free game, $50 Best Buy gift card and a free game for buyers who purchase Xbox One with Halo 5 limited edition controller, a $75 price cut on a 64 GB iPad Air 2, a $200 discount on Surface Pro 3 models and more.
The Verge has reported that the Xbox with "Gears of War" and a $60 gift card will be available for $299 at Target. The retailer will also be selling the PS4 gaming console with "Uncharted: The Nathan Drake Collection" for the same price. Purchasing the iPhone 6S, 6S Plus and Galaxy Note 5 along with an installment plan gets you the added bonus of a $250 Target gift card. The iPad Mini 4 and the Apple Watch will also be available with a gift card worth $100.
© Copyright IBTimes 2023. All rights reserved.