BlackBerry Maker Faces 'Painful Transition,' Analysts Say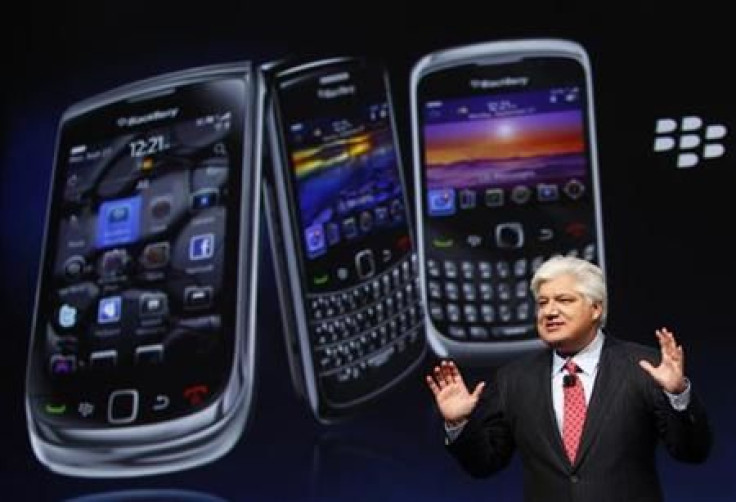 Research in Motion, the maker of BlackBerry phones, faces a "painful transition" and intense competition from Google and Apple, according to an analyst.
Phillip Huang, a UBS Securities analyst, cut his share price target on RIM from $41 to $30 amid doubts that the company can make a major push back into the market.
"We still lack conviction RIM can stem its waning momentum on a more sustainable basis in the highly competitive mobile OS market," Huang wrote in a note to clients. "We therefore remain on the sidelines for now."
The BlackBerry maker recently announced it plans to lay off 2,000 employees. The company has lost a lot of leverage in the smartphone market to the rival Apple iPhones and Google Android phones. Its PlayBook tablet did nothing to inspire, and shareholders are frustrated with the company's dual CEO structure.
"With increasing reports of deteriorating morale and no fundamental changes to senior management (many largely intact and with expanded responsibilities), we continue to see a company undergoing a painful transition, with no fundamental change evident," the note said.
The company also has been unable to drum up the buzz that Apple and Google have accomplished, though it has garnered some interest in its QNX-based phones. However, the company has faced considerable delays in getting the product to the market.
An analyst at Jeffries & Co. thinks that QNX-backed phones could help RIM rebound, but the longer the delays, the harder it will be for the company to battle Apple and Google in the smartphone market.
"Sure they could (bounce back)," Jeffries analyst Peter Misek said. "Every time there is a new generation there is a chance to bounce back but the problem is each time Apple gets more diverse. Every time I buy an iPhone or iPad app I get further into the Apple ecosystem. I become too invested."
© Copyright IBTimes 2023. All rights reserved.