BlackBerry Passport Successor Rumored To Run Android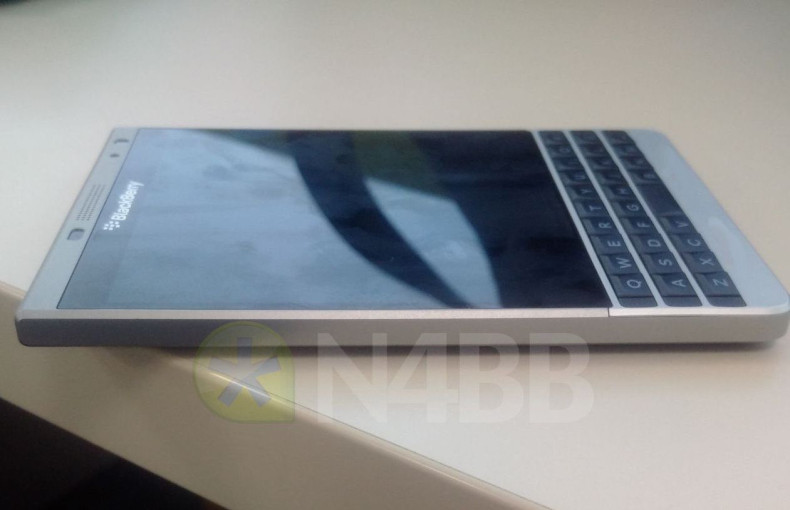 A new leak shows an image of the BlackBerry Passport Silver Edition running the Android 5.1 Lollipop operating system. This handset will reportedly be called the "BlackBerry Passport 2."
The leaked BlackBerry Passport successor has apparently been photographed as a prototype. But the Canadian tech giant is expected to release the BlackBerry Passport 2 only if the BlackBerry Venice slider phone, running on Android, makes an impact, Phone Arena reported.
The Venice is the upcoming slider phone with a QWERTY keyboard that slides in and out. To top it off, this handset is believed to be released in November, targeting the holiday season. In the case of the U.S., this device will reportedly be sold by all major carriers.
On the other hand, BlackBerry CEO John Chen said that the company will manufacture a handset running on the Android operating system only if it is secure enough.
"We only build secure phones, and BlackBerry is the most secure phone. If I can find a way to secure the Android phone, I will also build that," Chen said.
With the leaks surrounding the BlackBerry Venice skyrocketing, it is clear that the tech giant has found a way to make Android secure enough.
Meanwhile, readers who are interested in the current-generation BlackBerry devices can avail significant discounts on the back-to-school and end-of-summer sales via BlackBerry's official Website ShopBlackBerry.
This offer is applicable to selected devices in selected countries and it ends on Sept. 1. Notably, the BlackBerry Leap is available at a cool 20 percent discount. In addition, the offer applies to several devices, including the BlackBerry Classic, BlackBerry Z30 and BlackBerry Q10.
However, it is worth noting that, the prices and discounts vary according to the region. Check out these links for the following countries: Canada, France, Germany, Italy, Netherlands, Spain, U.K. and U.S.
© Copyright IBTimes 2022. All rights reserved.