'Blackfish' Effect: SeaWorld Stock Plunges After Controversial Film Sparks Ethical Debate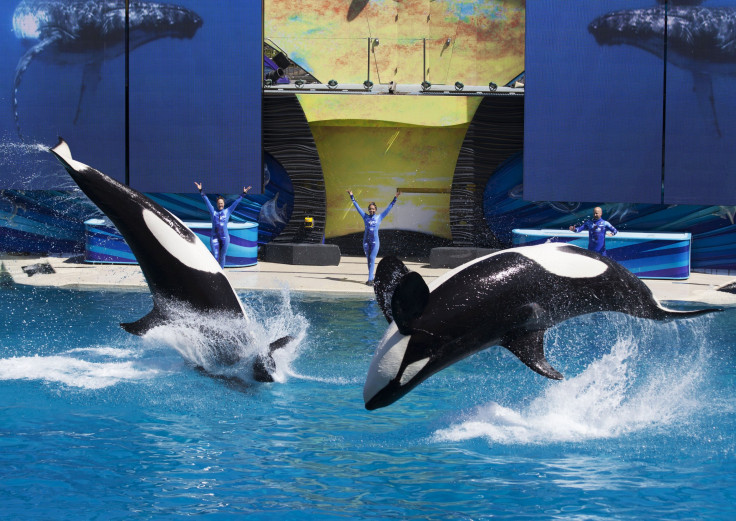 SeaWorld's stock took a nosedive Wednesday after the company reported fewer ticket sales and lower second-quarter earnings. SeaWorld posted a 1.5 percent drop in revenue last quarter and shares dipped more than 30 percent Wednesday morning, an indication that investors are aware of the controversy surrounding the company and the 2013 documentary "Blackfish."
SeaWorld Entertainment Inc. (NYSE:SEAS), owned by the private-equity company Blackstone, has downplayed the effect of "Blackfish," a film that blasted the park for its treatment of orcas. SeaWorld ascribed its 4.3 percent attendance drop over the past year to bad weather, competition with other theme parks and changes to school schedules, but it recognized the role of "Blackfish" in recent protests against the park.
"The company believes attendance in the quarter was impacted by demand pressures related to recent media attention surrounding proposed legislation in the state of California," SeaWorld said in its earnings release. The legislation SeaWorld refers to is a bill introduced by lawmakers earlier this year that would ban live performances and captive breeding of killer whales in the state. The law would force SeaWorld to cancel its popular "Shamu" shows, but the soonest the bill could be voted on is mid-2015, after it was put on hold in April, according to the Associated Press.
"It's unfortunate that much of the conversation has been fueled ... by fear and invective and misinformation," the bill's author, Democratic state assembly member Richard Bloom of Santa Monica, said of the delayed proposal. "It's clear that many committee members are simply unprepared to make a decision on the bill."
The ongoing political battle between animal rights activists and SeaWorld supporters has put the amusement park's orca shows at the forefront of debates about animal rights. The animal rights group People for the Ethical Treatment of Animals, known as PETA, posted advertisements at the San Diego airport in May that urged tourists not to visit SeaWorld.
SeaWorld has called PETA an "extremist organization" whose ad "demonstrates that, once again, they are more interested in publicity stunts than helping animals. The truth is that our animals at SeaWorld are healthy and happy … the real advocates for animals are our trainers, aviculturists, animal-care staff and veterinarians."
© Copyright IBTimes 2023. All rights reserved.
FOLLOW MORE IBT NEWS ON THE BELOW CHANNELS