SeaWorld Float Sparks Macy's Boycott Effort: Orca Advocates Vow To Harpoon Thanksgiving Day Parade 2013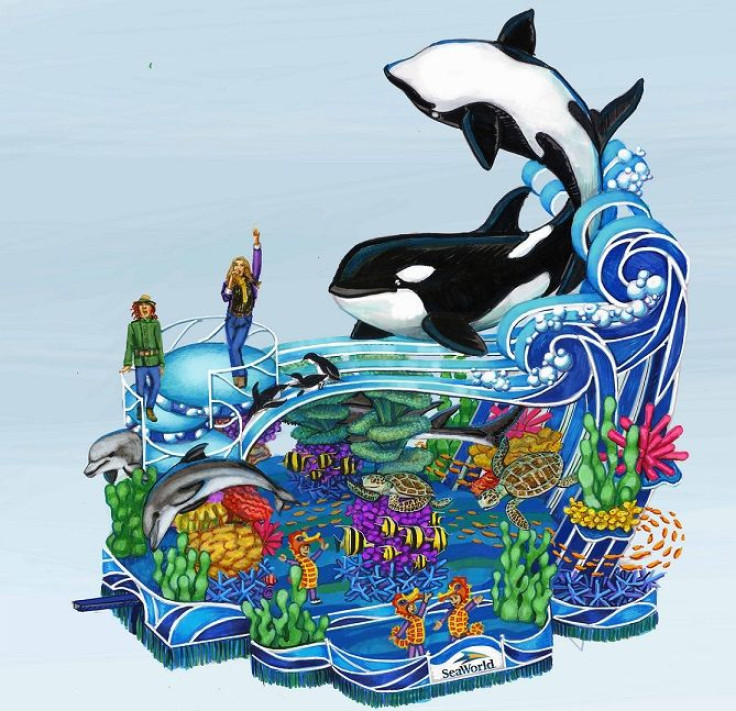 Macy's may need another miracle on 34th Street.
Pressure is mounting for Macy's Inc. (NYSE:M) to cancel a SeaWorld-themed float debuting next month at its annual Thanksgiving Day Parade. Animal-rights advocates are outraged that New York's signature holiday spectacle will include SeaWorld's "A Sea of Surprises," a 27-foot float featuring an array of colorful sea sculptures and giant helium-filled killer whales twirling above a roll of ocean waves. An outreach effort being spearheaded by PETA says the float promotes "SeaWorld's shameful history of denying animals everything that is natural and important to them."
The Oceanic Preservation Society in Boulder, Colo., is also slamming the parade, calling on supporters to express their outrage on social media and flood Macy's Cincinnati headquarters with phone calls. "Don't let Macy's tell millions of Americans that the cruelty of marine mammal captivity is an acceptable form of family entertainment," the group told supporters.
On Wednesday, social media users heeded the call, descending upon the Macy's Facebook page and posting messages and memes that expressed their anger. Most promised to boycott the company. Numerous Facebookers copied and pasted the following message:
"It offends me that Macy's, a company that I like, would support SeaWorld, which confines marine mammals to tiny pools for their entire lives and forces them to perform mindless tricks for people's entertainment."
Despite the outcry, the department store chain doesn't appear to have any plans to change its mind. In a statement to International Business Times, Orlando Veras, a spokesman for the Macy's Parade, was careful to toe the line, saying the float is meant to focus on "great family entertainment" but not to serve as a testimonial for SeaWorld itself.
"Our newest float with SeaWorld is being included … to illustrate the wonder of marine life in a manner that inspires millions to learn more about our oceans," Veras said. "While we understand that there may be differing views about this float, no other message or endorsement is intended."
Julia Gallucci, an animal behavior specialist for PETA, doesn't buy it. "They're allowing SeaWorld to promote their message," she said in a phone interview. "A float that celebrates this history of cruelty to animals is totally out of place. It makes a mockery of the parade."
The criticism comes at a problematic time for SeaWorld Entertainment Inc. (NYSE: SEAS), whose initial public offering in April of this year was blindsided by the July release of Gabriela Cowperthwaite's documentary "Blackfish." The movie, which presents a scathing look at the consequences of keeping killer whales in captivity, centers on a bull orca still living at SeaWorld's Orlando, Fla., marine park.
SeaWorld has been aggressive in its efforts to minimize the film's impact on its image. In advance of its release, the company sent out an email to film critics with a point-by-point rebuttal, as Digital Journal noted. SeaWorld stock peaked in early July at $38.92 per share and then tumbled throughout the summer, hitting a low of $27.66 per share earlier this month. SeaWorld parks, meanwhile, experienced a dip in attendance for the first half of 2013, as an August earnings release revealed. Jim Atchison, the company's chief officer, blamed adverse weather conditions. However, attendance for the same period boomed at theme parks owned by the Walt Disney Company (NYSE:DIS).
Given SeaWorld's challenging few months, is the "Sea of Surprises" float part of a broader damage-control effort? Fred Jacobs, a spokesman for the company, says the timing is coincidental. "The Macy's float was something we thought of to help kick-off the coming 50th anniversary of SeaWorld," he said in an email. "The idea came up a long time ago and has nothing to do with 'Blackfish.'"
The float, which is still under construction, is being constructed at Macy's Parade Studio. It marks the first time SeaWorld has its own float in the parade, although Veras said the marine park was represented in the 1980s with a helium balloon honoring the SeaWorld orca Baby Shamu.
As for the argument that all of this will help foster a deeper appreciation for ocean life, Gallucci thinks that's more of a fish story. "SeaWorld itself has nothing to do with the ocean," she said. "All it does is teach the lesson that it's okay to imprison enormous animals in small tanks and deprive them of living with their families and doing anything natural."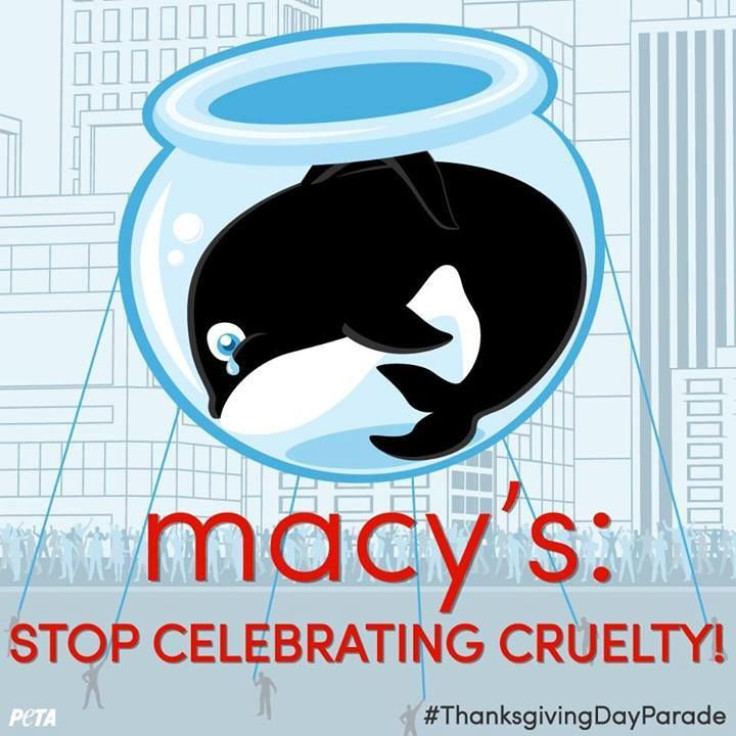 Got a news tip? Send me an email. Follow me on Twitter: @christopherzara
© Copyright IBTimes 2023. All rights reserved.