Blitz USA Shuts Down, Lawsuit 'Abuse' Hammers Hometown
Half century of manufacturing gone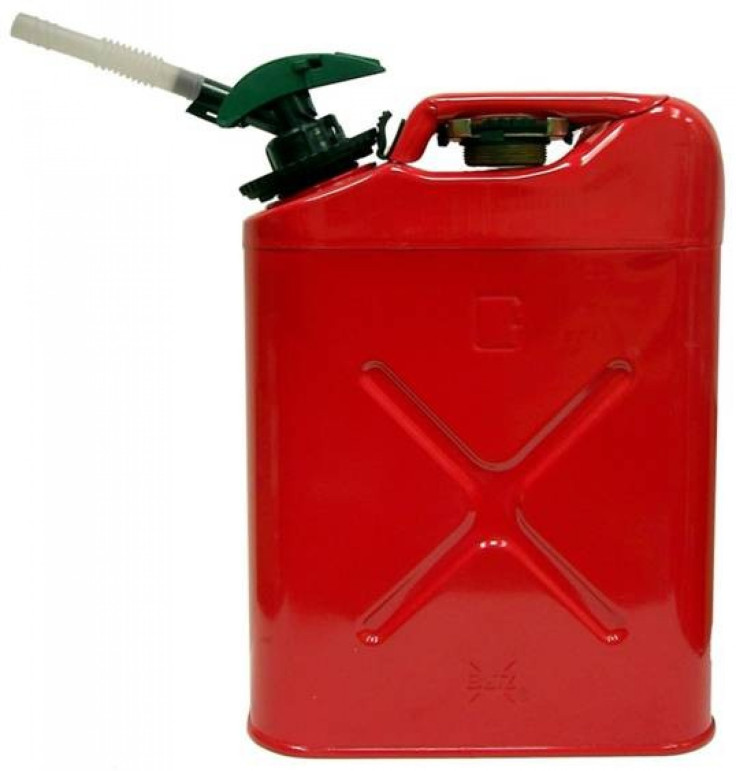 Imagine you've worked at the same job for the last 30 years.
The majority of your working life has been spent helping put together red gasoline "cans," meant to safely store gasoline, and sold at your local gas station and supermarket.
Now imagine that your career and future livelihood are gone because of product misuse and lawsuit abuse.
That's the situation Blitz USA's 117 employees now face as the company officially shuttered its doors Tuesday after seeing its coffers decimated by what some consider scores of frivolous lawsuits. The Miami, Okla.-based company was forced to file for bankruptcy after nearly 50 years of existence due to injury settlements for its red gasoline containers.
For a small town like Miami, with a population of 13,577, according to 2011 estimates, there aren't 117 open jobs lying around. On a percentage basis, the job loss would be the equivalent of New York City losing 68,940 jobs in one day.
"The impact on the community is huge," Emerson said. "We've been approached by small business owners concerned about loss of traffic. Car dealerships are worried about defaults on loans. The Miami Chamber of Commerce is really anticipating an exodus of people."
Blitz USA, which had about 70 percent of the gasoline can market, spent more than $30 million defending 42 product liability lawsuits after consumers were injured pouring gasoline out of the can onto an open fire, according to the company. That's forced the company to lay off virtually its entire workforce, a few will remain until all of the company's assets are sold off -- robbing them off their pay, their health care, and their stability.
"Emotionally this is quite different from being dissatisfied in a job or finding a better opportunity," said Amanda Emerson, Blitz USA's spokesperson. "These were people that loved their jobs, had been here for a long time, and are now forced to find a new job."
Emerson says that the company has tried to do all that it could to help its employees get ready for the future, including organizing job fairs and resume-building workshops, but for some it's been extra difficult. Some of the employees had to be taught things as basic as setting up an email account, turning on a computer, or even, proper presentation and grooming techniques for job interviews.
Others have been able to find work in the area, but it certainly isn't easy.
The job loss means a good chunk of employees will be forced to uproot their families and move from the area -- a potentially disastrous outcome for the small community in the northeast corner of Oklahoma.
It doesn't help that the demise of Blitz USA comes in a time of an 8.2 percent unemployment rate and the Federal Reserve struggling with the idea of another stimulus plan to boost a slumping economy. The company paid its 117 workers more than the average rate for the region, plus benefits: from $10 to $27.75 an hour and salaried jobs from $33,000 to $70,000, Marsha Cole, an Oklahoma manufacturing extension agent, told the Miami News Record.
The suit and its consequences has gained national attention.
"Here is a company that provided good jobs with good benefits and lawsuits took this company out," said Bryan Quigley, a spokesman for the U.S. Chamber Institute for Legal Reform. "When we are look at these things that are part of our economy, you can't dismiss the role litigation plays in regard to jobs."
The U.S. Chamber Institute for Legal Reform produces Faces of Lawsuit Abuse, a project meant to shine a light on cases like Blitz USA's. It hopes to build awareness for stories like this one so that well-intentioned businesses aren't forced to file for bankruptcy for the wrong reasons.
Blitz USA is trying to build some awareness of its own, actively working with its trade association to introduce legislation to provide consistency in the industry. The hope is that no other company has to deal with the pain it has gone through, but Quigley wouldn't be surprised to see the plaintiff attorneys that targeted Blitz USA now set their sights on the other companies in the gas can business.
"Somebody will pick up market share if there is a demand for red portable gas cans," he said. "Whoever takes that market share will simply be the next target. The plaintiff lawyers will go for whoever has the deepest pockets and Blitz, unfortunately for this little industry, was that player."
That exact rationale is something Emerson is afraid could scare companies away from taking over Blitz's large market share. When a good chunk of money is involved it is hard to imagine companies willingly turning it down, but her understanding is no one in the industry wants to end up with the same fate as Blitz.
That could mean for disastrous results if a shortage occurs.
"These are products that are still needed -- people need to be able to safely store gasoline," Emerson said. "There is a very real risk of a shortage of a gas can supply, especially if there is a natural disaster. So what we can expect to see with a shortage is really a step of 30-years backward in terms of consumer safety."
If people could die using the gas cans, which were all marked with guidelines by the American Society for Testing about not using gasoline to start a fire, Emerson shudders at what could happen if people revert back to using milk jugs and other non-government approved containers.
117 employees out of work? Check. Community possibly irreparably damaged? Check. More possible deaths from gasoline misuse in the future? Check.
All possible because some liability lawyers smelled blood and pounced on Blitz USA.
"We certainly hope this story will open people's eyes to lawsuit abuse. (The employees) have done nothing wrong and are suffering at the hands of individuals that have used our product improperly and are litigating.
"Some attorneys have really profited off of us."
© Copyright IBTimes 2022. All rights reserved.
FOLLOW MORE IBT NEWS ON THE BELOW CHANNELS