BlockFi Fined Almost $1 Million By Iowa Regulators
KEY POINTS
Iowa Insurance Division has ordered BlockFi to pay nearly $1 million
The firm has to pay $50 million to 53 U.S. states and another $50 million to the SEC
BlockFi has to immediately put a stop to all activities in Iowa
BlockFi has been fined nearly $1 million by the Iowa Insurance Division as a part of its $100 million settlement deal with the Securities and Exchange Commission (SEC) and other U.S. jurisdictions.
BlockFi is a cryptocurrency exchange and wallet that serves individuals and businesses on a global scale. It was founded in 2017 and is located in New York. The firm has been asked by authorities to cease operations immediately after a fine of more than $943,000 was imposed on it for failing to register as a securities trading platform.
A statement issued by Iowa Insurance Commissioner Doug Ommen said: "BlockFi offered and sold securities in Iowa that were not registered or permitted for sale in Iowa as well as offering and selling securities in Iowa without being registered as a broker-dealer or agent" and as a result, it will have to pay a fine of $943,396.22.
The firm will also have to "cease and desist from making any untrue statement of material facts regarding securities," the statement added. Interestingly, the consent order is a part of the conclusion of a broader multi-state investigation where the SEC and state securities regulators from 53 jurisdictions came together under the North American Securities Administrators Association (NASAA) to investigate.
"While innovations, like cryptocurrencies, may provide for growth and evolution in the financial system, it is important that regulators ensure this occurs within an appropriate framework that protects investors while still facilitating responsible capital formation," Ommen said.
Following this multi-state investigation, BlockFi will have to pay $50 million to the 53 jurisdictions and another $50 million to the SEC.
The consent order also noted that BlockFi made "misrepresentations and omissions about the level of risk in its loan portfolio which did not allow investors to have complete and accurate information to evaluate the risk of the investment."
The Iowa Insurance Division argued that BlockFi advertised its institution loans as "typically" over-collateralized when in reality, they were not. According to Ommen, this led to Iowans putting their money in a platform that allows speculative investments without informing its clients.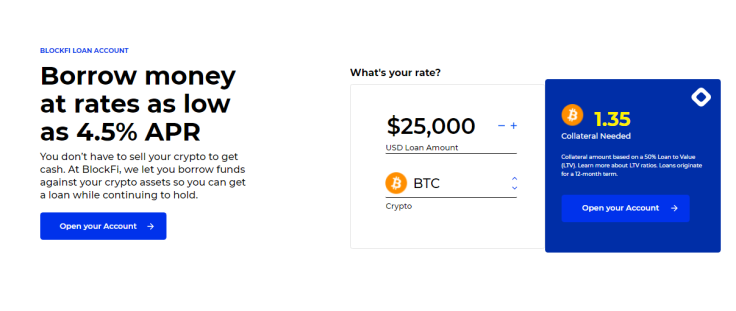 © Copyright IBTimes 2023. All rights reserved.